Scott Slayton
| ChristianHeadlines.com Contributor
| Tuesday, April 14, 2020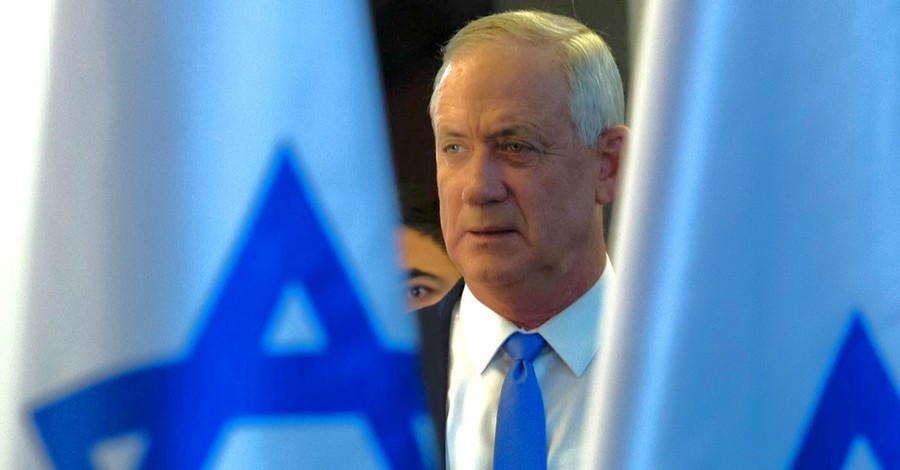 ---
Two political rivals in Israel are seeking to extend the deadline to form a unity government. Prime Minister Benjamin Netanyahu and Blue and White party leader Benny Gantz have until midnight to come up with a power-sharing deal or they will face elections for the fourth time since April 2019, the New York Times reports.
After the midnight deadline passed on Monday night, President Rueven Rivlin granted an extension after he was told the two sides were nearing an agreement. However, friction over the details of a power-sharing deal has left the deal in peril with a new Wednesday deadline looming.
If they cannot reach a deal in time, many expect Rivlin to refer the task to Parliament, which would set the stage for new elections. If Rivlin assigns Parliament with the task of forming a government, they would have a three-week deadline. During this time, they would have to find a prime minister who would be approved by a simple majority of the 120 members.
Netanyahu and Gantz both say they are ready to compromise in the name of unity, especially in light of the coronavirus pandemic, but still face several sticking points in coming to an agreement. In a speech Monday night, Netanyahu said, "We will keep making every effort to achieve the unity that the country so needs these days." He also appealed to Gantz in a recent tweet. He said, "Benn, I'm waiting for you in the prime minister's residence in Jerusalem. Let's meet and sign even tonight on forming a national emergency government that will save lives and work for the citizens of Israel," the New York Times reports.
Gantz replied to Netanyahu in a speech less than an hour later. He said, "Netanyahu, we have arrived at the moment of truth. The citizens of Israel expect us – both of us – to make difficult decisions."
The current stalemate came about after last month's elections failed to give either of the major parties a majority in the Parliament. Gantz's Blue and White party has a slight advantage when their allies are factored in, but it falls short of a majority. Netanyahu's Likud party was also unable to pull together a coalition that would give them a majority.
Joining forces to form a government seemed to be their only option, so Gantz reneged on a previous promise that he would refuse to sit in a government with Netanyahu as long as he is still facing corruption charges. Gantz initially agreed to a plan in which Netanyahu would serve as Prime Minister for 18 months and then Gantz would serve for 18 months. However, the rumored deal caused Gantz's party to break up.
Gantz defended his earlier commitment to the deal Monday saying, "The state of emergency that has been forced upon Israel and the entire world does not allow leaders to close their eyes and ears and remain concerned only with their own egos."
If the initiative to form a deal falls to Parliament, there is still a chance that Netanyahu and Gantz could strike a deal to share power. 59 members of Parliament have endorsed Netanyahu, meaning that he only needs a few more to join with him to form a ruling government.
Scott Slayton writes at "One Degree to Another."
Photo courtesy: ©Getty Images/Amir Levy/Stringer
---
Scott Slayton writes at "One Degree to Another."