Scott Slayton
| ChristianHeadlines.com Contributor
| Tuesday, June 9, 2020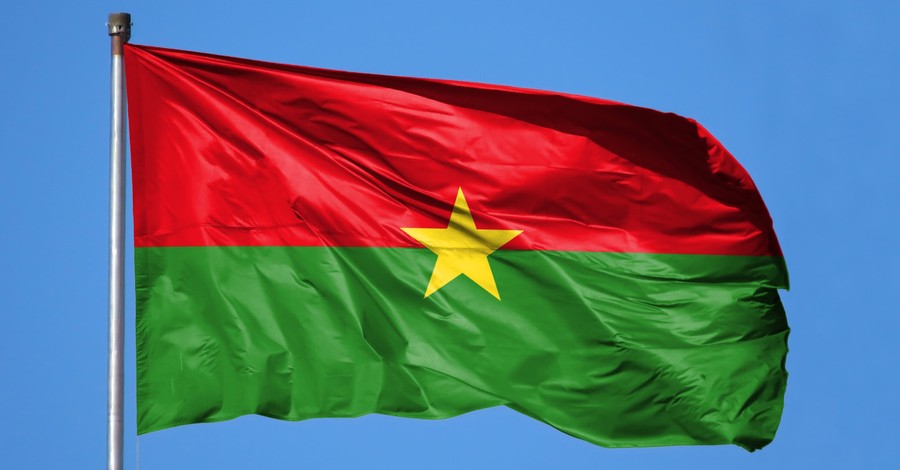 Gunmen killed 58 people, mostly Christians, in three separate attacks in the West African nation of Burkina Faso late last month. TRT World reported that a security source blamed groups with ties to al-Qaeda and the Islamic State.
The attacks took place in Loroum, Kompienga, and Sanmatenga within 24 hours of each other on May 30th and 31st. A local source spoke to a survivor who said the gunmen targeted Christians and humanitarian relief workers who were taking food to a camp of displaced people, according to the Christian ministry the Barnabas Fund.
One of the attacks killed six civilians and seven soldiers. A survivor said the driver of one of the trucks identified himself as a Muslim, shouting, "forgive, forgive, we are also followers of the prophet Muhammad. At this the gunmen allegedly said to one another, "they have the same religion as us."
Bloodshed and violence have crippled Burkina Faso, which is one of the world's poorest nations, since 2017. Groups linked to al-Qaeda and the Islamic state have carried out horrific acts of violence, which has displaced more than five hundred thousand people.
Last year, Islamic gunmen stormed a protestant church and killed 14. Another group of gunmen killed a pastor and five other worshippers in an attack last April.
According to Al Jazeera, no one has claimed responsibility for the latest round of attacks.
Burkina Faso is ranked the 28th most dangerous countries for Christians to live according to Christian persecution watchdog Open Doors USA's World Watch List. According to the organization's ranking, Christians are likely to experience high levels of persecution in Burkina Faso.
Related:
Gunmen Kill 27 in Predominantly Christian Villages in Mali
Chinese Government Shuts Down 48 Churches in Two Weeks
Civilians Apprehend Muslim Fulani Suspects in Killing of Five Christians in Nigeria
Nigerian Christians Call on Officials to Work for the Release of an Abducted Bishop
Photo courtesy: ©Getty Images/Milenius
---
Scott Slayton writes at "One Degree to Another."
---
---