Scott Slayton
| ChristianHeadlines.com Contributor
| Friday, April 24, 2020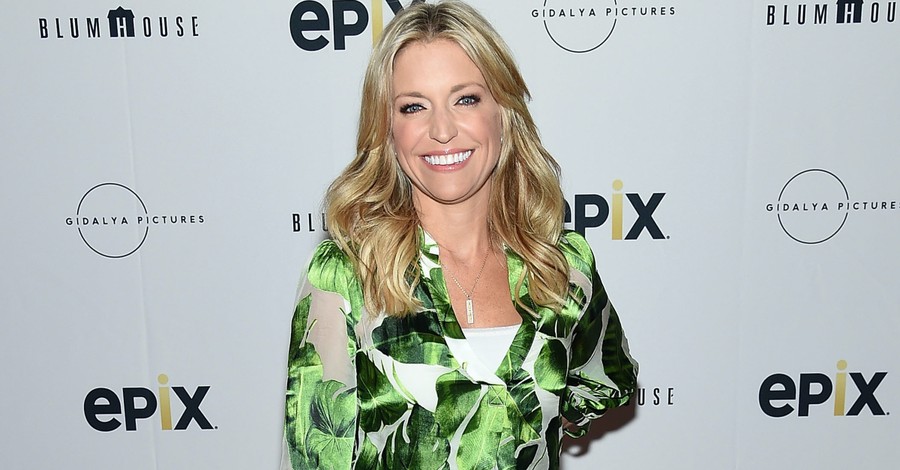 ---
Fox News Host Ainsley Earhardt recently shared how her faith is sustaining her during the coronavirus pandemic.
Earhardt opened up about her faith when she joined Faithwire on a Zoom call to talk about a special she will be participating in this Sunday as part of Fox News' "America Together" initiative. The special will be "Focused on sharing stories of perseverance and faith in uncertain times.
She explained why she is pulled towards positive stories, especially during these difficult days. She said, "Just like I'm drawn to the good news of the Bible, I'm drawn – and everyone is, whether you're a Christian or whatever your faith might be– we're all drawn to bringing out the positive in a tough situation."
Earhardt has seen her share of difficulties in the last few years, but she has also seen how her faith in God helped her to endure. She told Faithwire that in every trial she has dealt with, she "knew God saw the future and I knew he had a reason and I knew that problem was going to lead me to a much brighter place." The dark place she found herself in in 2018 was the end of her marriage to her 4-year-old daughter's father. In spite of walking through this valley, she said, "I just hold onto the hope and the fact that He sees my future."
The Fox & Friends co-host linked her past difficulties to what we are walking through together through the pandemic. Though she has moments of confusion, "I don't understand why so many are affected by this," she said, she knows that God holds the future and has a plan. "I trust Him and I know that He sees the future and there is a reason."
She also talked about how her faith helps her respond to her many critics. "There are gonna be people who attack me." However, she tries to remember that they only know what they see and hear on TV. She said, "They don't know me; they don't know my heart. I love them." Currently, her Bible study meets on Zoom and they pray for those who criticize her.
She also uses her faith to shield her against attacks. She said she does not get offended and what people say about her because, "I know God put me in this position and I know I'm gonna be attacked." Her response to her critics is to work on being the same person on camera that she is away from the camera. She reasoned, "I try to be authentic and tell the truth, and if people don't like me for that, what do you want me to be? Something that I'm not?"
Despite the pain she has faced, she has joined many people in focusing on her family during this crisis. "This has been a good reminder to slow down, do the things that are important – focus on my family, focus on my faith, and the rest will just fall into place."
This time has also been good for her spiritually. "I have been listening to a lot of praise and worship music…blaring it." She has also been reading her Bible and meeting with her small group over Zoom. This has reaffirmed her faith that "God is gonna get us through this."
The Fox News Special "America Together," will air April 26th at 9 PM Eastern.
Scott Slayton writes at "One Degree to Another."
Photo courtesy: ©Getty Images/Jamie McCarthy/Staff
---
Scott Slayton writes at "One Degree to Another."