Scott Slayton
| ChristianHeadlines.com Contributor
| Wednesday, May 27, 2020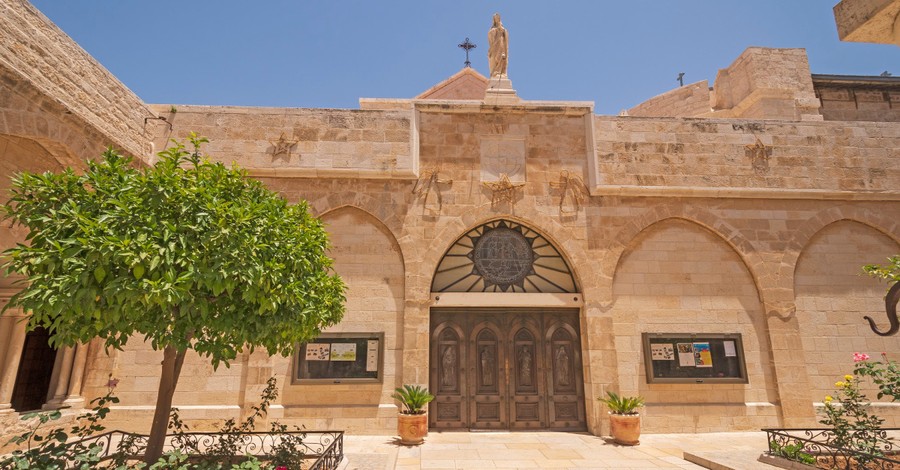 ---
The Church of the Nativity, which stands on the site where many believe Jesus was born, reopened this week after a nearly three-month-long closure due to COVID-19.
According to CBN News, officials closed the site on March 5th when the West Bank had its first confirmed cases of the coronavirus.
Now, as new cases of the coronavirus begin to wane in the area, the historical site is choosing to reopen."
"All people can now enter the church and pray, as they want and just like before, not only the believers in Bethlehem but from all over the world," Greek Orthodox Bishop Theophylactos said, according to the Associated Press.
"The church is open," he added.
There will, however, be some restrictions at the holy site.
According to CBN News, visitors must adhere to when they visit the site. Only 50 people will be allowed into the church at a time, visitors will be required to wear masks and they must maintain appropriate social distance.
Those who wish to enter the site must also be free from symptoms of COVID-19 and they will not be allowed to touch anything while they are inside.
The church typically attracts tens of thousands of worshippers during Easter.
The Church of the Holy Sepulchre, just a few miles from Jerusalem, had also planned to open back up on Sunday. According to the Times of Israel, despite an official statement announcing that the church would be reopening on Sunday, May 24, the church – which attracts millions of pilgrims each year – remained closed to the public.
It was later announced that the opening would be delayed, but no official reason was provided.
Israeli authorities have started to gradually reopen houses of worship, schools and markets. The Israeli Health Ministry reported nearly 17,000 cases of COVID-19 and 279 deaths. The Palestinian Authority reported 400 confirmed cases with 2 deaths.
Photo courtesy: ©Getty Images/Wildnerdpix
---
Scott Slayton writes at "One Degree to Another."