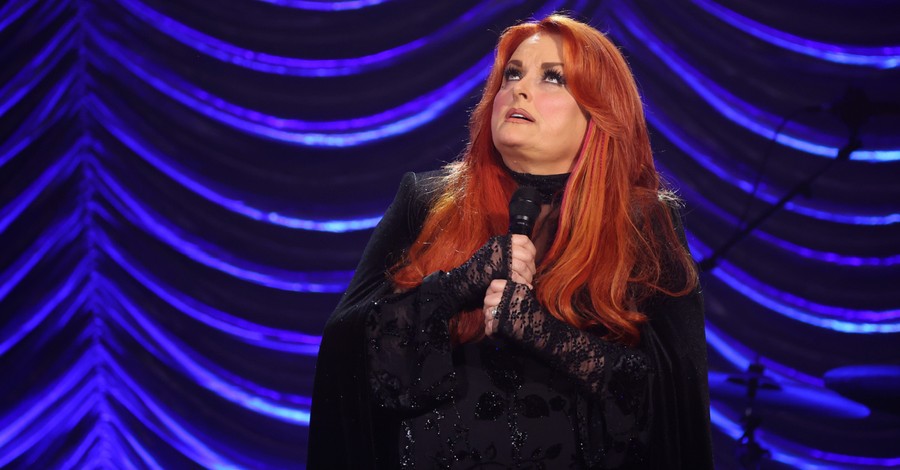 ---
Grammy-nominated singer Wynonna Judd touted her Christian faith during a special broadcast on Country Music Television in tribute to her late mother, Naomi Judd, who passed away late last month.
Wynonna Judd, who is one half of the 1980s country duo The Judds with her mother, was part of CMT's "Naomi Judd: A River of Time Celebration" at the Ryman Auditorium in Nashville, TN, on Sunday. After performing the duo's hit country song "Love Can Build a Bridge," the 57-year-old singer told the crowd that she believes in the "Pentecostal" God.
"This is live TV, right?" she asked her bandmates following the performance. "OK, let's change things up."
"I want her to hear this," Wynonna said, referring to her late mother, who died of suicide on April 30.
When one of her band members asked her what she wanted to do next, the singer jokingly remarked, "I just want to keep going and make them sweat."
'No, I want to be spontaneous, because the God I believe in is Pentecostal!" she declared.
As reported by Faithwire, Wynonna will continue the "The Final Tour" arena tour titled she was scheduled to complete with her mother as The Judds.
"I will continue to sing. I made a decision, and I decided to share it on national television. After a lot of thought, I am gonna have to honor her and do this tour, because that is what you would want," Wynonna said about the tour.
"Bono once told me, 'Give them what they [the fans] want … not what you want,' she continued. "Plus, there are 2,500 roses up here. So tonight, as we close, I say, 'The show must go on.' As hard as it may be, we will show up together. You will carry me — as you carried me for 38 years — once again because I honestly didn't think I should do it," she continued.
"I didn't know If I could go on without her," Wynonna said. "Oh, God, life is so strange. It is so devastatingly beautiful what happened here tonight. We will continue this spectacle. That is what she would want, right?" Wynonna concluded.
Before Wynonna's performance at Sunday's event, her younger sister, Ashley Judd, delivered a Christ-filled eulogy for their late mother.
"When I am so forlorn, I say to my Creator, 'I do not know who you are, and yet I do know who you are because you are the one who saved me,'" Ashley, an actress, said. "And in the dark night of the soul, I say to myself, 'I do not know who I am, yet I do know who I am, because I am the one you saved.' Our circumstances do not have the power to name our identity because, as my mother taught me, we are spiritual beings having a human experience. And God comes to us disguised as our life."
Related:
Country Music Singer Naomi Judd Dies at 76

Photo courtesy: ©Getty Images/Jason Kempin/Staff
---
Milton Quintanilla is a freelance writer. He is also the co-hosts of the For Your Soul podcast, which seeks to equip the church with biblical truth and sound doctrine. Visit his blog Blessed Are The Forgiven.