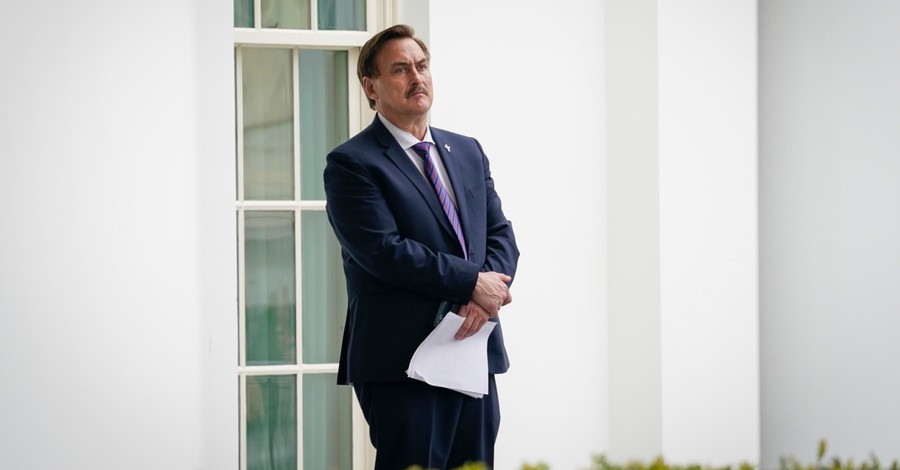 ---
Mike Lindell, the CEO and founder of the company MyPillow, is planning to launch his own social media platform in the near future amid censorship by big tech platforms.
According to Business Insider, Lindell made note of his plans to conservative commentator Charlie Kirk on his podcast, The Charlie Kirk Show, last Friday.
"We're launching this big platform so all the voices of our country can come back and start telling it like it is again," he told Kirk.
Lindell added that he has been working on the site for four years and hopes to launch it in "four or five weeks" or even in "10 days". His goal is to provide an alternative platform for people to express freedom of speech without suppression.
"You will not need YouTube. You won't need these places," Lindell said. "So it will be where everything can be told, because we've got to get our voices back."
"People will be able to talk and not walk on eggshells," he added.
Furthermore, the upcoming platform will allow for "every single influencer person on the planet can come there," Lindell said.
"You're going to have a platform to speak out. It's not just like a little Twitter platform," he asserted.
Lindell, an avid supporter of former President Donald Trump, was permanently banned from Twitter in January after alleging widespread voter fraud in the 2020 presidential election.
After his personal account was banned, Lindell reiterated his claims on the MyPillow account, which was later shut down as well.
The MyPillow CEO plans on sharing the alleged evidence for voter fraud on the new platform "so people can talk about it," Newsweek reports.
"That absolute proof was seen by 140 million people so far, this will be seen by everyone around the world for three or four weeks going forward," he said.
Moreover, Lindell hopes to create several short documentaries and "show all new evidence."
"When you see this, 100 percent you're all in," he asserts.
Lindell also told Kirk on Friday that 22 retailers have stopped selling MyPillow products over his voter fraud claims.
Related:
Twitter Permanently Bans MyPillow Account following Ban of CEO Mike Lindell
Major Retailers Drop MyPillow, CEO Claims It's over His Continued Support of President Trump
Photo courtesy: ©Getty Images/Drew Angerer/Staff
---
Milton Quintanilla is a freelance writer. He is also the co-hosts of the For Your Soul podcast, which seeks to equip the church with biblical truth and sound doctrine. Visit his blog Blessed Are The Forgiven.