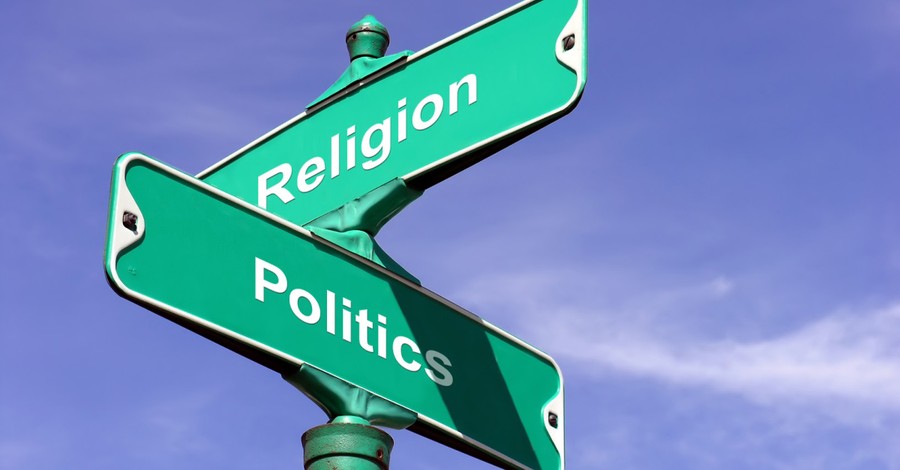 Dr. Michael Brown, an apologist, author and radio host, expressed concern that Christians across the nation have elevated politics over their allegiance to Jesus Christ.
During a recent appearance on CBN's Faith vs. Culture, Brown spoke about how Christians have mixed up politics with the Gospel. Brown also addressed this topic in his new book, The Political Seduction of the Church: How Millions Of American Christians Have Confused Politics with the Gospel.
"I agree that we're dealing with existential issues," Brown, the host of the radio broadcast Line of Fire, said. "I agree that [there's a] battle for life … the battle for family, international issues, Israel – there are massive things."
"When we put our trust in the political system to change society, when we become more consumed with winning the elections than winning the lost, when we marry the Gospel with politics, when our Christianity becomes an appendage to a political party, we have confused politics with the Gospel," he continued.
Brown, who voted for Donald Trump in the past two presidential elections, noted that he had never seen so much prayer for a political candidate until the 2020 election.
"It wasn't prayer for revival; it wasn't prayer for the Great Commission," he explained. "It was prayer for a candidate to win the elections, a candidate I voted for, but recognizing that only Jesus can save America."
Brown further shared how voting or not voting for Trump became a litmus test for determining whether one was a Christian.
"You had Christians saying, 'You cannot be a Christian and vote for a man like that,'" he said. "You had other Christians saying, 'If you don't vote for Trump, you're not a Christian.'"
"I thought the thing that divided us was who Jesus is. That's what separates us from the world," Brown continued.
Brown also shared his concerns over the failed prophecies about Trump, whether it was serving for two consecutive terms or him somehow returning to office after Joe Biden became president.
While Brown says there's nothing wrong with getting involved in politics, he asserted that Christians must once again prioritize their allegiance to Christ over any political party or candidate.
"I just want people to hear the message because if the church doesn't get things right, it's all over for America," he said.
"We are in this world, but not of it. We operate based on different principles," he said. "And if we are more [aligned] to a candidate or a party than we are known for allegiance to Jesus, our priorities are out of whack."
Photo courtesy: ©Getty Images/J.S. Winborne
---
Milton Quintanilla is a freelance writer and content creator. He is a contributing writer for Christian Headlines and the host of the For Your Soul Podcast, a podcast devoted to sound doctrine and biblical truth. He holds a Masters of Divinity from Alliance Theological Seminary.
---
---