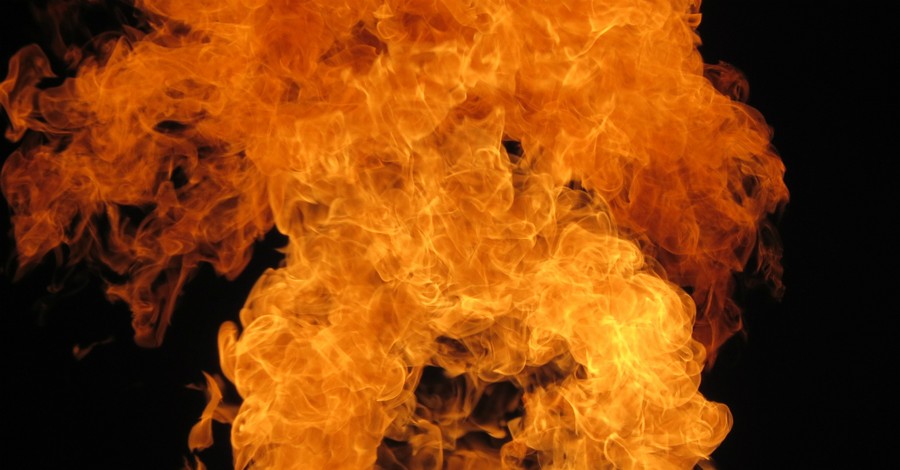 A church in the Canadian city of Surrey, British Columbia, was destroyed in a recent arson attack. This attack comes following a string of arson attacks on Canadian churches in recent months.
Steven Faltas, a board member at St. George Coptic Orthodox Church, received a phone call just after 3:30 am on July 19 notifying him that the church had been set on fire.
By 4:30 am, according to video footage shot by a neighbor, the church was completely engulfed in flames.
"When I got to our church, it was a very difficult scene," Faltas told CBN News.
"The street was completely closed, and there were approximately four or five fire trucks all fighting the blaze," he noted. "The scene was quite traumatic, surreal, to be honest."
The incident follows a recent string of arson and vandalism attacks on churches across several provinces in Canada.
As Christian Headlines previously reported, at least 45 Canadian churches, mostly Catholic and with indigenous congregations, have been vandalized or set on fire in recent months.
The attacks follow the discovery of unmarked graves of nearly 1,000 indigenous children on the lands of church and state-run residential schools.
"It's tragic that churches are being caught in the crossfire of a historically long and difficult process, a political process, that we as an Orthodox community hasn't been involved with," Faltas contended.
Despite seeing his church go up in flames, Faltas shared that he forgives whoever is behind the arson attack on St. George Church.
"The only thing that we can say to those perpetrators is that, as Christian believers, we forgive you," Faltas told CBN News. "We obviously would love to have our church still standing, but at the same time, we are strong believers, and although today may be a day of mourning, God will provide, and tomorrow will be a day of joy."
Members of St. George, who recently held a vigil outside their burnt church, have since launched a PayPal donation campaign on the church's website to help them rebuild their church building.
"While we are in shock and devastated by the loss, we hold firm to the belief that a church is far more than a building, and we will come together as a community to rebuild," said Fr. Bisenty Gerges, the parish priest of St. George, in a statement.
"We reflect on the words of the prophet Amos who prophesized the words of God, saying, 'In that day, I will restore David's fallen shelter— I will repair its broken walls and restore its ruins and will rebuild it as it used to be.'" (Amos 9:11)
Photo courtesy: ©Unsplash/Andy Watkins
---
Milton Quintanilla is a freelance writer and content creator. He is a contributing writer for Christian Headlines and the host of the For Your Soul Podcast, a podcast devoted to sound doctrine and biblical truth. He holds a Masters of Divinity from Alliance Theological Seminary.
---
---