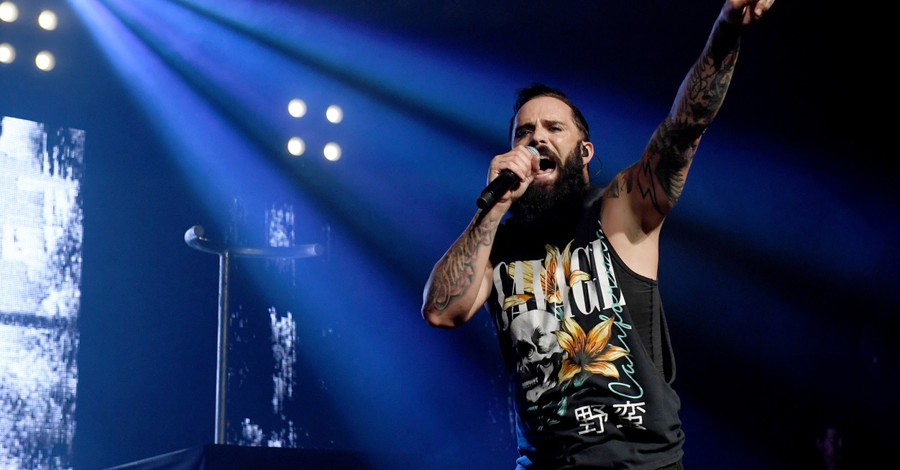 ---
John Cooper, who has been fronting the Christian rock band Skillet for over two decades, is speaking out against cultural relativism in his fight for biblical truth, Faithwire reports.
In a recent episode of the Edifi With Billy Hallowell podcast, Cooper argued that Christians have "gotten so scared about saying things that are true that it has caused a crisis."
"It has caused a crisis of people believing that they are good and that they can reach heaven without Jesus' help," Cooper asserted.
The rockstar also noted that some of his Christian friends were starting to compromise on biblical truth after they made comments inconsistent with Christianity.
"I don't think that Jesus is the only way," the singer said of one of his friend's claims.
Cooper added that now he must step up and help others be grounded in biblical truth amid an increasingly chaotic culture.
"There is chaos happening for a reason and we need to be bold about what those reasons are," Cooper argued. "If you just ground your life in the truth of Christ, you can escape all of this chaos."
Cooper went on to note a troubling trend taking place today as many people are embracing relativism.
Many are saying things like "your truth" and "my truth" because "nothing in the world is absolutely 100 percent true," Cooper explained.
"Relativism is something that Christians cannot believe," he stressed. "We are in war where the church is losing so much ground within the church … the church is not looking like Christianity anymore."
While he may lose fans, Cooper believes there's too much at stake to stay quiet.
"What we are losing is so great," he said. "If it costs me fans, we have to start trying to save as many as we can. It's that kind of a time."
Cooper, who also hosts the Cooper Stuff Podcast, recently published his first book titled, Awake and Alive to Truth: Finding Truth in the Chaos of a Relativistic World.
"Awake and Alive to Truth tackles the reigning philosophies of our day of post-modernism, relativism, and the popular view of the goodness of man-and combats these viewpoints by standing on the absolute truth of the Word of God," the book's description reads.
Photo courtesy: ©Getty Images/Ethan Miller/Staff
---
Milton Quintanilla is a freelance writer. He is also the co-hosts of the For Your Soul podcast, which seeks to equip the church with biblical truth and sound doctrine. Visit his blog Blessed Are The Forgiven.