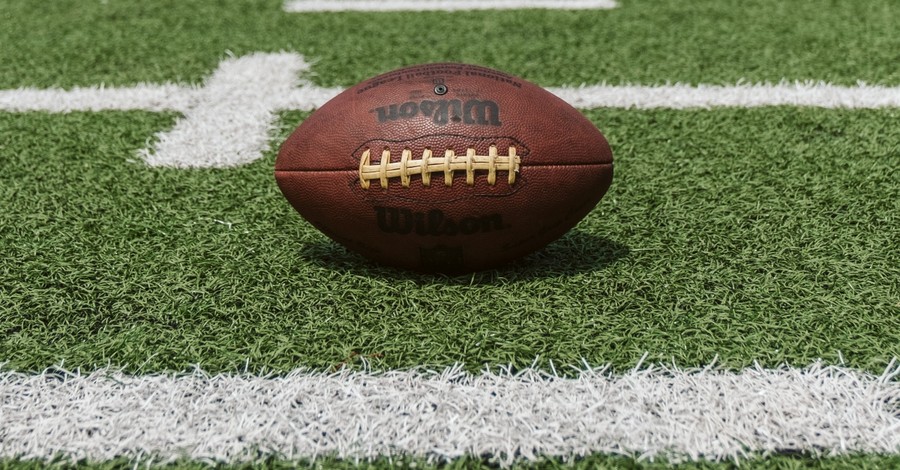 ---
A prominent Washington State football coach and four of his assistants were recently fired for not complying with the state's COVID-19 vaccine mandate.
Nick Rolovich, 42, attempted to skirt around the state's vaccination mandate by applying for a religious exemption, but his request was denied on Monday, the very day that Washington Gov. Jay Inslee (D) required all state employees to be fully vaccinated by in order to continue working.
Assistant coaches Ricky Logo, John Richardson, Craig Stutzmann and Mark Weber were also fired for failing to get the vaccine.
"This is a tough day for Washington State football," Washington State athletic director Pat Chun said at a news conference. "Nobody wants to be here."
Chun asserted that there was no precedent for a team losing its head coach and multiple assistant coaches mid-season.
"Our student-athletes are the biggest losers in this," he said.
Replacing Rolovich will be defensive coordinator Jake Dickert. Dickert will lead the team for the first time this Saturday against Brigham Young University. The school is seeking to immediately hire assistant coaches as well, Chun shared.
According to the Associated Press, Rolovich was the highest-paid state employee, earning an annual salary of over $3 million. He was contracted to coach through 2025, but the university does not have to uphold the contract since he was fired for cause. Rolovich also directed a youth football program and partook in fundraising and promotional events.
In July, Rolovich asserted that he would not take the vaccine, but in Mid-August, he said he would comply with the state's mandate for all employees despite not saying how he would do so.
Months later, on Oct. 9, the now-former football coach revealed that he was going to avoid the mandate by applying for a religious exemption. In order to receive a religious exemption, however, Rolovich would have to prove that he sincerely held a religious belief that prevented him from receiving the vaccine. This belief was never publicly specified.
If the religious exemption was granted, Chun would then have to decide if public safety could be maintained if Rolovich continued coaching.
Rolovich was hired in 2019 from Hawaii after his predecessor, Mike Leach, left for Mississippi State. He concluded his tenure with a combined 5-6 record after leading the Cougars 4-3 this season and 1-3 last season, which was cut short due to the pandemic.
Photo courtesy: Unsplash/Dave Adamson
---
Milton Quintanilla is a freelance writer. He is also the co-hosts of the For Your Soul podcast, which seeks to equip the church with biblical truth and sound doctrine. Visit his blog Blessed Are The Forgiven.