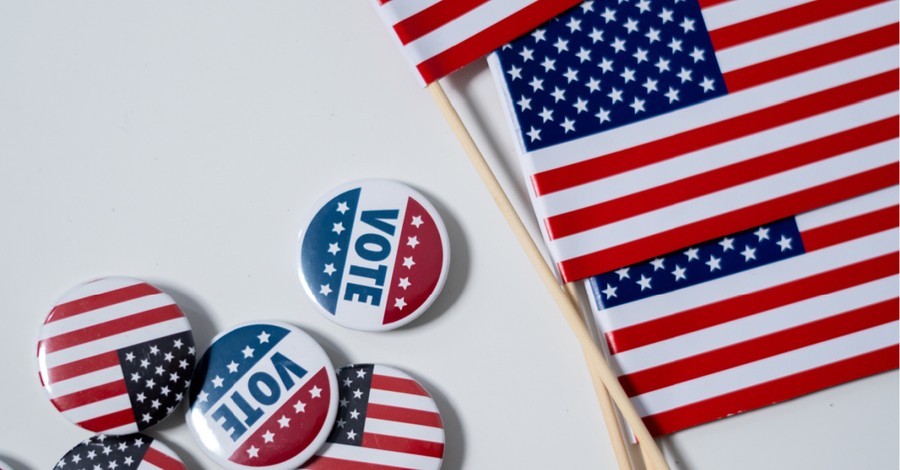 ---
Pastor Frederick Price Jr. of the megachurch Crenshaw Christian Center, in Los Angeles, California encouraged Christians to "vote your conscience" in the 2020 Presidential election while asserting that voting for the lesser of the two evils is "still evil."
In a Facebook video on Tuesday, Price addressed the issue when the question "How Should Christians Vote?" was posed to him, The Christian Post reported.
"Some of you have decided I'm going to vote for the lesser of two evils. Hey, if that helps you sleep at night, I get it. Do you know that you're still voting for evil? The lesser of two evils is still evil. It's just less evil than the other evil," he said.
"So saints, this is why we are a people called out of the world and our system is the Kingdom of God. Regardless of who is in the White House, yes I believe that a particular candidate may be more of a benefit to the Church of the Lord Jesus Christ but I do not see in any way, any candidate that's ultimately in favor of the Church of the Lord Jesus Christ. So once again, like I said before, you need to vote your conscience," Price continued.
The megachurch pastor explained his point by referring to a 2010 decision by U.S. District Court Chief Judge Vaughn Walker, who overturned the results of the popular referendum "Proposition 8" in 2008, where 52 percent of Californians voted for a state constitutional ban on same-sex marriage.
Judge Walker, however, would overturn the decision, which left Price disappointed with the voting system. He also shared an anecdote from the late Pastor Emeritus of Crenshaw Christian Center, L. Craig Hays, whom Price referred to as "Papa Hayes."
Price shared that Hayes is someone who has "worked in the courts" and he often told Price, "the judge is god" in the courtroom.
"And that judge, he or she can do whatever they want in that courtroom and that's exactly what that judge did when it came to our vote," he continued.
"That right there for me personally, as well as my family, that put a sour taste in our mouth regarding specifically the voting system and whether people's votes actually matter or actually count," Price noted. "So from that day forward, it's not that I decided I would never vote again but my faith in the system was completely depleted."
Nevertheless, Price says that he plans to vote this year and offered several voting options for Christians, including writing in a candidate of their choice.
Price also gave the option of not voting at all, citing popular author and pastor John Piper, who refused to vote in the 2016 Presidential election as he felt that the then candidates, Donald Trump and Hillary Clinton, did not reflect Christian values.
Photo courtesy: Pexels Cottonbro
---
Milton Quintanilla is a freelance writer. He is also the co-hosts of the For Your Soul podcast, which seeks to equip the church with biblical truth and sound doctrine. Visit his blog Blessed Are The Forgiven.