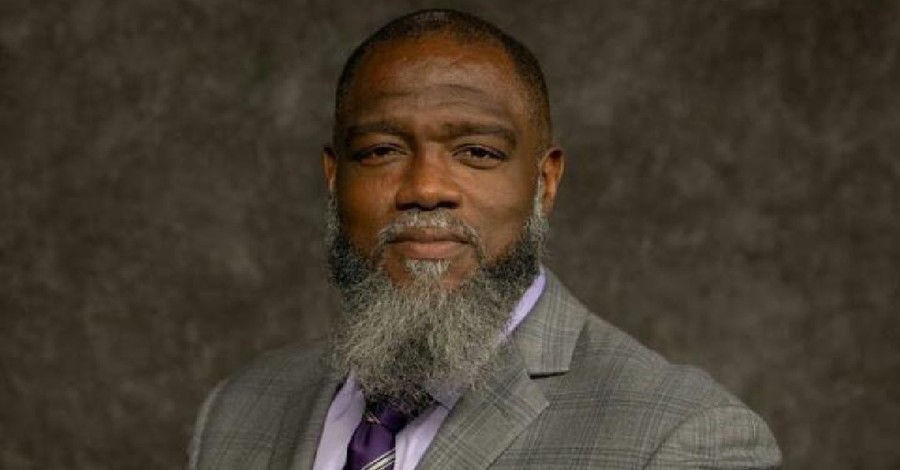 Popular preacher, theologian, and author Dr. Voddie Baucham recently confirmed that he has been asked to "accept a nomination for SBC President" after current president Ed Litton announced that he will not be seeking a second term.
Baucham, the Dean of Theology at African Christian University in Zambia, recently responded to questions from The Christian Post about rumors of his nomination.
He explained that while he was asked to accept the nomination, he felt he was ineligible to do so because of a rule in the SBC constitution about members, like him, who have moved abroad to non-SBC churches.
"I have indeed been asked to accept a nomination for SBC President. While I am honored to have been asked, I am not sure I am eligible," Baucham, 52, said in a statement. "There are questions about the way church membership is considered for missionaries (SBC Article II and Article VIII)."
According to Article VIII of the SBC constitution, all SBC officers are required to be "members of Baptist churches cooperating with this Convention."
Article II, however, states that "It is the purpose of the Convention to provide a general organization for Baptists in the United States and its territories for the promotion of Christian missions at home and abroad and any other objects such as Christian education, benevolent enterprises, and social services which it may deem proper and advisable for the furtherance of the Kingdom of God."
"My sending church (the church I planted) has always practiced regenerate, resident church membership," Baucham told The Christian Post. "Unfortunately, this is not common practice in many SBC churches. As such, we have always believed that missionaries sent to the field needed to join local churches in order to be shepherded properly.
"Unfortunately, since the SBC is an American entity, that means missionaries who leave the USA must either practice non-resident membership (which I am convinced is unbiblical) or join a local church and be 'technically' outside the SBC while being counted as SBC missionaries," he added.
Baucham contended that the issue is a "huge problem in foreign missions."
"Many spend years on the field being 'members' of churches thousands of miles away, refusing to submit to local church leadership on the ground, and suffering spiritually as a result," he said. "Either that or they practice some kind of 'dual membership.' Either way, it sends a terrible message to those whom we serve."
Baucham noted that while he is an SBC missionary who reports to the SBC church he was sent and is supported by, he is "technically not a member of that SBC church because my family and I entrusted our souls to a healthy, indigenous, local Baptist church at the behest of our SBC church."
Based on Baucham's understanding, this means his "commitment to missions and biblical church membership has rendered [him] ineligible for any office in the SBC."
Baucham, who is popular among conservative SBC members, has become a controversial figure because of his opposition to the social justice movement and critical race theory. Baucham details his rejection of these ideas in his latest book, Fault Lines: The Social Justice Movement and Evangelicalism's Looming Catastrophe.
In January, Baucham joined the steering network of the Conservative Baptist Network, a grassroots organization to address the liberal drift seen across the SBC. He is also a member of Founders Ministries, a Reformed Baptist group within the SBC committed to "encouraging the recovery of the gospel and the biblical reformation of local churches."
The news concerning Baucham comes after the announcement that Florida Pastor Willy Rice of Calvary Church in Clearwater is also expected to be nominated for the SBC presidency at the denomination's annual meeting this June.
Related:
SBC President Ed Litton Says He Will Not Seek a Second Term
Florida Pastor Willy Rice to Be Nominated as Next SBC President
Voddie Baucham Joins Conservative Baptist Network's Steering Council

Photo courtesy: Voddie Baucham/Ema Capoccia
---
Milton Quintanilla is a freelance writer and content creator. He is a contributing writer for Christian Headlines and the host of the For Your Soul Podcast, a podcast devoted to sound doctrine and biblical truth. He holds a Masters of Divinity from Alliance Theological Seminary.
---
---