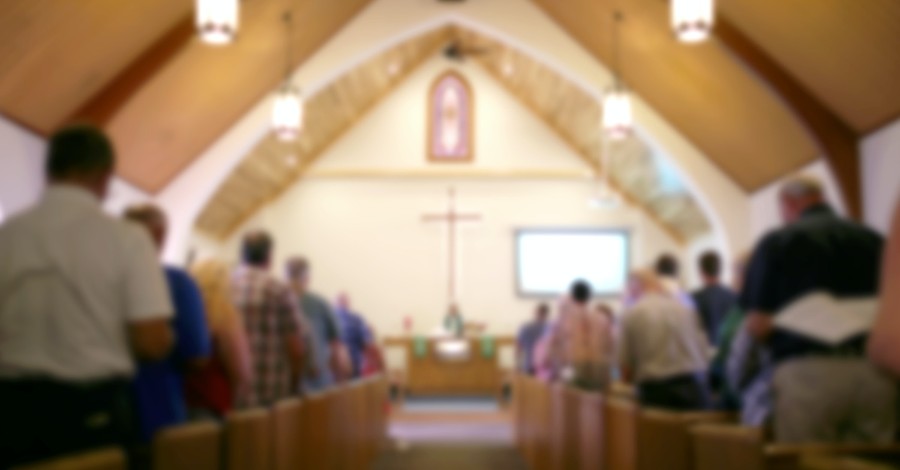 ---
On Sunday, a Virginia Beach church led a 10-hour consecration service to pray for "a transformational revival" across the world.
The event was hosted by Bishop Wellington Boone at Rock Church on Oct. 10, starting at 10 am, and it lasted for 10 hours.
"What an amazing consecration event at the Rock Church! Thank you Bishop Wellington Boone for your faithfulness to the call of God upon your life to minister the prophetic word of the Lord!!!" the church wrote on Facebook.
Boone, the founder and chief prelate of the Fellowship of International Churches, was interviewed by CBN's Prayer Link ahead of the event. He explained that the repetition of the number 10 in the consecration comes from John 10:10, which reads, "A thief comes only to steal and kill and destroy. I came that they may have life and have it abundantly."
"We saw all the people who died because of COVID. Relationships have been stolen. Divorce is at an all-time high," Boone explained. "We've seen the tragedies of the fires, the earthquakes, the hurricanes, and whole churches have been canceled while Jesus says, I'm saying when we consecrate ourselves to God, we see the potential greater than the challenge."
"I think what he's going to do is give people the renewed confidence that when God is on their side and they are on assignment, nothing is going to take them down," he asserted. "This next revival is not just a gathering or a meeting; it's a transformational revival. In other words, what we are becoming in God is greater than what we're going through."
Boone also stressed that God sends revival when believers recognize their need for it amid a fallen world.
"Revival has never come around our convenience; it's always come around our sacrifice," he said. "And right now, where darkness fills the earth and gross darkness is apparent, God says, 'That's when I lift up a banner.' God's never done great things through masses. He always does them through a remnant. I believe there are remnants of people crying out to God now because he seems to be the only solution."
Photo courtesy: ©Getty Images/Christin Lola
---
Milton Quintanilla is a freelance writer. He is also the co-hosts of the For Your Soul podcast, which seeks to equip the church with biblical truth and sound doctrine. Visit his blog Blessed Are The Forgiven.