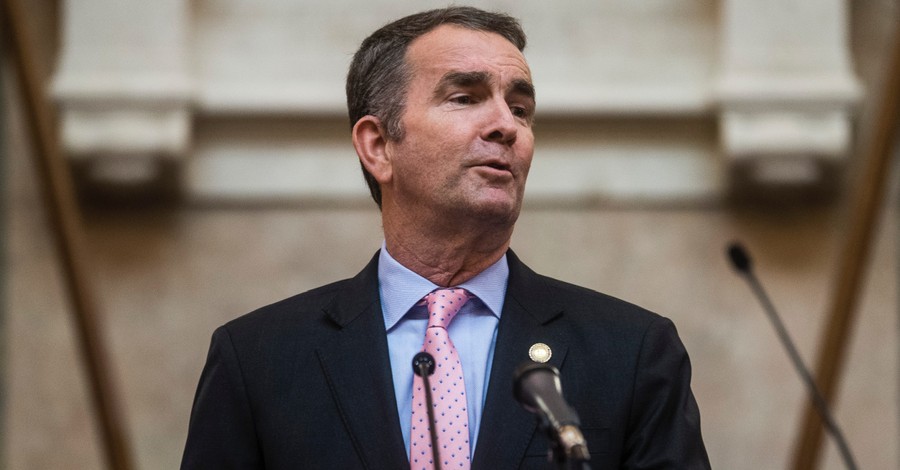 ---
On Wednesday, Virginia officially became the first southern state in the U.S. to repeal the death penalty.
Virginia Gov. Ralph Northam signed the bill into law at the Greensville Correctional Center, a prison facility that features the state's execution chamber.
"Today, Virginia ended its 400-year history of carrying out executions, becoming the first state in the South to abolish the death penalty," Northam wrote on Instagram Wednesday. "Signing this law is the moral thing to do."
Prior to signing the bill, Northam took a tour of the correctional center, including the execution chamber that has an electric chair, where 102 people have been executed since 1991, ABC 8 News reports.
"I don't know what else to say other than it is a powerful thing to stand in the room where people are put to death," he noted. "I know that experience will stay with me the rest of my life."
As Christian Headlines previously reported, Virginia's Senate passed the bill in a vote of 22-16 and the House in a 57-41 vote last month.
According to the Death Penalty Information Center, over 1,300 people have been executed in Virginia — more than any other U.S. state — since its first recorded execution at the historic colony of Jamestown in 1608.
While Northam used to believe in the principle of "an eye for an eye" when he was younger, he eventually came to realize that the death penalty is deeply flawed.
On the floor of Virginia's House of Delegates last month, Democratic Delegate Jay Jones argued that the death penalty "is the direct result of lynching."
"It is state-sponsored racism, and we have an opportunity to end this today," Jones said, according to NPR.
Democratic Delegate Mike Mullin also expressed similar sentiments concerning the death penalty and racial bias after the bill's signing.
"Eliminating the use of the death penalty here in Virginia is long overdue," Mullin asserted. "The evidence is clear. Use of the death penalty is riddled with wrongful convictions, inadequate representation, and racial bias. I am thankful that with the Governor's signature today, we have relegated this inhumane practice to the history books."
Virginia now joins 22 states in the U.S. to abolish the death penalty overall.
"This is an important step forward in ensuring that our criminal justice system is fair and equitable to all," Northam said.
Photo courtesy: ©Getty Images/Zach Gibson/Stringer
---
Milton Quintanilla is a freelance writer and content creator. He is a contributing writer for Christian Headlines and the host of the For Your Soul Podcast, a podcast devoted to sound doctrine and biblical truth. He holds a Masters of Divinity from Alliance Theological Seminary.