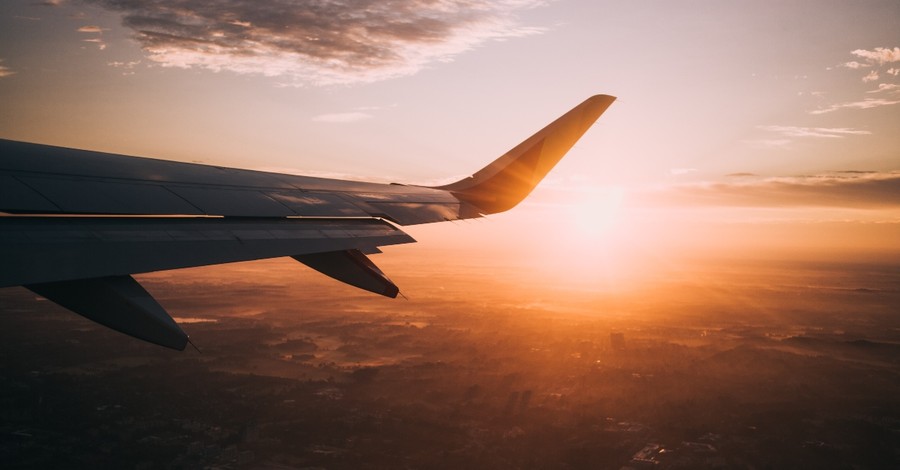 Over the Easter weekend, a clip of several Christians singing "How Great Is Our God" to passengers onboard a flight went viral, with over 30 million views on social media. It drew praise and backlash from users online.
According to TMZ, ministry leader Jack Jensz Jr. and his team were onboard the plane towards Germany following their relief work in Ukraine when the incident took place.
In a response video on Instagram, Jensz Jr. explained that his team had been providing humanitarian aid, food, and prayer to Ukrainian refugees at the Ukrainian border in the past month.
"We were filled with thanksgiving of what God did in our time there. Our heart was to bring joy and hope as there is so much pain with what's going on in this world," he captioned on his post.
Jensz Jr., who is the founder of Kingdom Realm Ministries, said that they had shared with the air host concerning their relief efforts in Ukraine and asked if they could sing a song to the passengers.
"There were many Ukrainians on this flight," he continued. "She was happy and said this would be great! She then asked the pilot, the pilot and all the air hosts were 100% in agreement (If they said no, We would of honored that!)."
The passengers were also informed of the ministry efforts of Jesnz Jr.'s team in Ukraine and that they wanted to encourage them with a song, to which the people clapped and welcomed the Christians.
The clip, which was just 18 seconds long, shows the team singing "How Great Is Our God" while one of the team members leads the song while he plays acoustic guitar. Some of the passengers were shown singing along while others were recording with their phones.
"We then got up and sang the song 'How great is our God.' We were up for 3-4 minutes. People were filming and smiling," Jensz Jr. noted, adding that some were even moved to tears. "People were truly touched by what we were singing. Once we were done everyone clapped and thanked us and we sat back down."
He added that the air host and passengers gave the team thanks for the encouragement.
"We are so thankful for the full permission we received to bring joy to this flight with a song!," he concluded.
As reported by Church Leaders, Jensz Jr.'s response video came amid polarized response on social media after the clip first surfaced.
Most notably, Rep. Ilhan Omar (D. Minn) issued her response to the video in which she was subsequently accused of hating Christianity.
"I think my family and I should have a prayer session next time I am on a plane. How do you think it will end?", Omar, who is Muslim, tweeted.
"This is terrorism," commented The Church of Satan.
The criticism also came from some Christians who did not like what Jensz Jr.'s team did on the flight.
"I'm Christian and this is incredibly annoying," one Twitter user chimed in to Omar's response to the video.
"Had I been on the plane, I would have been offended. The incident was inappropriate proselytizing before a captive audience. Had a group of Muslims [done] this, they might well have been put on a no-fly list," another user, who identified himself as a Christian minister said.
Some non-Christians, however, had no problem with the clip at all.
"I'm not a Christian and this wouldn't bother me," one user said. "I would find it nice that these kids are joyful and singing together."
Photo credit: Unsplash/Nils Nedel
---
Milton Quintanilla is a freelance writer and content creator. He is a contributing writer for Christian Headlines and the host of the For Your Soul Podcast, a podcast devoted to sound doctrine and biblical truth. He holds a Masters of Divinity from Alliance Theological Seminary.
---
---