Milton Quintanilla
| Contributor for ChristianHeadlines.com
| Monday, November 16, 2020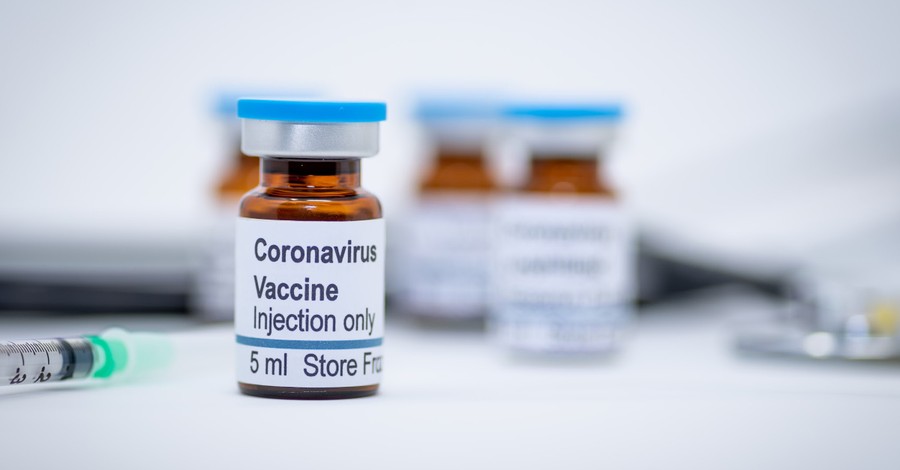 ---
Preliminary results from the drug-making company Moderna show that their coronavirus vaccine to be 94.5 percent effective.
Moderna, which is based in Massachusetts, is the second company after Pzifer to report early data on coronavirus vaccines. Last week, it was reported that Pfizer, in collaboration with BioNTech, found that their vaccine was more than 90 percent effective.
According to the New York Times, 10 other companies worldwide are currently in Phase 3 trials of a vaccine, including efforts in Australia, Britain, China, India and Russia.
Additionally, over 50 candidates are still in the early stages of testing.
On Monday, Moderna reported that their vaccine was found to have a longer shelf life under refrigeration for up to 30 days and will last at room temperature for 12 hours.
The testing procedures for vaccines involves researchers injecting the vaccines to some study participants while others receive placebos. Following the inoculation, both groups are kept under watch to see how many people get sick.
Moderna's study featured 95 participants who had COVID-19. Five were vaccinated and 90 were given placebos in shots of saltwater. The statistical difference between both groups was highly significant. Out of the 95 cases, 11 people from the placebo group were severe.
The 95 cases featured 15 people 65 or older and 20 people who were Hispanic, Black, Asian or multiracial. Moderna noted that the vaccine seemed to work safely and equally in all of its subgroups.
No children were featured in the study, but Moderna said that they would be tested in the next few months, beginning with adolescents.
The National Institutes of Health appointed an independent data safety monitoring board in analyzing the results.
Moderna's vaccine was developed in collaboration with researchers from the Vaccine Research Center of the National Institute of Allergy and Infectious Diseases.
In an interview with Dr. Anthony Fauci, who directs the institute, he stated that he was impressed with the early results of the vaccine.
"I had been saying I would be satisfied with a 75 percent effective vaccine," he explained." "Aspirationally, you would like to see 90, 95 percent, but I wasn't expecting it. I thought we'd be good, but 94.5 percent is very impressive."
During a news briefing on Monday, Dr. Fauci and Dr. Francis Collins, director of the National Institutes of Health, stressed that despite the good news, people should continue wearing masks, practicing social distancing and diligently washing their hands until the vaccine is made available to the public.
Stéphane Bancel, the chief executive of Moderna, stated that the early findings had shown "the first clinical validation that our vaccine can prevent COVID-19 disease, including severe disease."
Meanwhile, Pfizer's chief executive, Dr. Albert Boula tweeted his congratulations to Moderna early Monday morning.
I am thrilled to hear the good news coming out of @moderna_tx's #COVID19 vaccine development program. Our companies share a common goal – defeating this dreaded disease – and today we congratulate everyone at Moderna and share in the joy of their encouraging results.

— AlbertBourla (@AlbertBourla) November 16, 2020
According to the Food and Drug Administration, coronavirus vaccines must be at least 50 percent effective in order to be approved.
Moderna hopes to have 20 million doses ready by the end of the year while stating that 500 million to one billion doses could be made in 2021.
Meanwhile, Pfizer said it would have about 50 million by the end of 2020.
Two shots are required for both vaccines, thus 20 million doses would suffice for 10 million people.
At the present time, no serious side effects were found in the two vaccines except reported cases of sore arms, fatigue, fever and joint and muscle aches that last for about one to two days.
Additionally, the results cannot be deemed conclusive as it was only reported in news releases and not in peer-reviewed scientific journals. Meanwhile, both companies have not yet allowed outside experts to test their data, which is subject to change.
The time period of immunity given by the vaccines is also currently unknown.
Photo courtesy: ©Getty Images/Manjurul
---
Milton Quintanilla is a freelance writer. He is also the co-hosts of the For Your Soul podcast, which seeks to equip the church with biblical truth and sound doctrine Visit his blog Blessed Are The Forgiven.