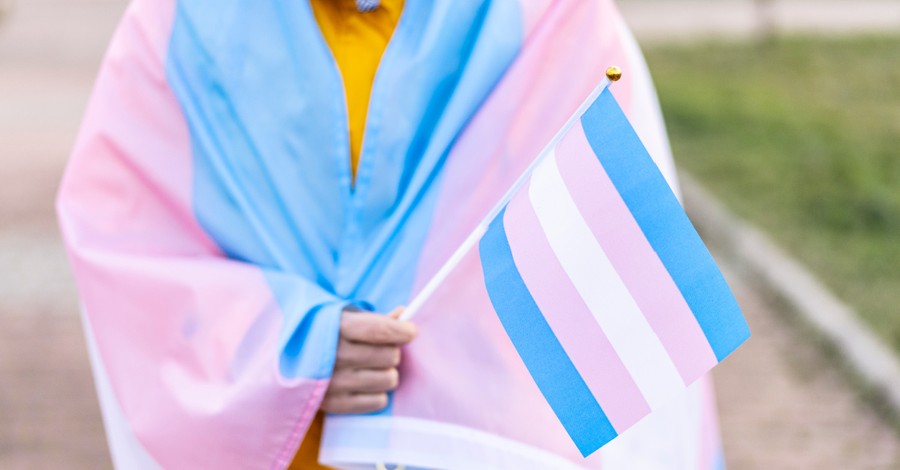 According to a new study, the United States displays further tolerance for transgender treatments than Europe.
The group Do No Harm, which published the study, found that "the United States is the most permissive country when it comes to the legal and medical gender transition of children."
During an interview with Fox News, Dr. William Malone, a board-certified endocrinologist, said that doctors who find the procedures risky fear scrutiny from politicians and reputable medical associations.
"We are dealing with what may be the biggest medical and ethical scandal of modern times," he told Fox News Digital. "Transgender medicine is big business, and youth who are transitioning today will be medical patients for life – for the next 60-plus years. Mental health among youth is at an all-time low, making them particularly vulnerable to solutions that suggest an 'easy fix.'"
Malone also contended that the approach the Biden administration is taking on transgender medicine "does not make sense," He added that certain treatments should not be allowed until it is proven that they do more good than harm.
"We have jumped to hormones and surgery bypassing the most obvious alternative — therapy," Malone said. "We need to take a step back and study these various interventions before we can determine the best way forward. This is just what Sweden, Finland and England have done, and we hope the U.S. will follow suit."
Bioethicist Moti Gorin at Colorado State University told Fox News Digital that transgender policies have been over-politicized nationwide.
"It is very unusual in medicine to see such substantial international differences among wealthy countries in the approach their medical authorities take to treating patients," Gorin said. "While major American medical organizations assert that puberty blockers and cross-sex hormones are safe and effective for treating gender dysphoric youth, some of these European countries, all of which have a more progressive climate for LGBT+ people, have taken a closer look at the evidence.
"And they have come to a different conclusion. From an ethical standpoint, this is troubling because both approaches cannot be correct, which means some, perhaps many, of these vulnerable patients are not getting the right kind of care."
Unlike the U.S., several European countries have changed course on pushing transgender treatments for minors.
According to the study, the United Kingdom's National Health Service announced last year that it will shut down its sole gender clinic for children and will focus more on treating gender dysphoria through psychotherapy instead of using an affirmation model.
The country further banned the social transitioning of prepubescent children. Medical input from pediatric, autism, neuro-disability or mental health experts is also required before treating children for gender dysphoria.
In 2020, Finland announced that psychotherapy would be used as the primary treatment for children with gender dysphoria and stepped away from its previous approach under the World Professional Association for Transgender Health (WPATH).
In December, Sweden's National Board of Health and Welfare updated its guidelines to issue warnings against transgender treatments for adolescents apart from "exceptional" cases of gender dysphoria. Additionally, the board said that there is not enough information about why there was a significant increase in dysphoria for teenage girls and voiced concerns over cases of detransition.
Meanwhile, the French Academy of Medicine stated last year that more caution must be taken regarding the increases in transgender youth and noted that it was difficult to conclude whether dysphoria was permanent or an adolescent phase.
Photo courtesy: ©Getty Images/Vladimir Vladimirov
---
Milton Quintanilla is a freelance writer and content creator. He is a contributing writer for Christian Headlines and the host of the For Your Soul Podcast, a podcast devoted to sound doctrine and biblical truth. He holds a Masters of Divinity from Alliance Theological Seminary.
---
---