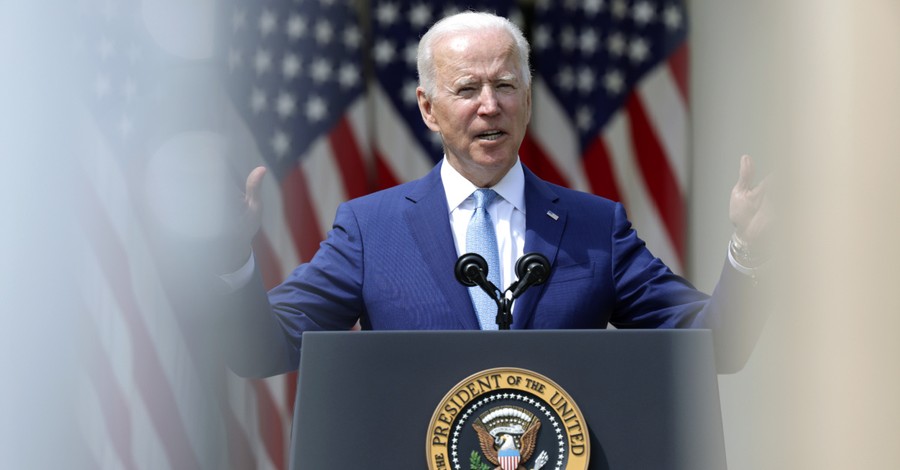 ---
The U.S. Conference of Catholic Bishops (USCCB) is set to deliberate over whether President Joe Biden and other pro-choice politicians should be permitted Communion due to their support for abortion.
According to The Christian Post, in June, the USCCB will hold a general assembly during which they will think about approving a draft document that would keep pro-abortion Catholic politicians from partaking in Communion.
Biden, the second Roman Catholic president in U.S. history after John F. Kennedy, has sought to push abortion policies during his presidency.
According to Archbishop Joseph Naumann of the Archdiocese of Kansas City, who leads the USCCB's Committee on Pro-Life Activities, Biden's support for abortion contradicts his Catholic faith.
"Because President Biden is Catholic, it presents a unique problem for us," Naumann told the Associated Press. "It can create confusion … How can he say he's a devout Catholic and he's doing these things that are contrary to the church's teaching?"
"The Catholic Church's Code of Canon Law teaches that those who are "obstinately persevering in manifest grave sin are not to be admitted to holy communion," he asserted.
According to the USCCB's website, "The body of bishops meets typically twice a year for a General Assembly to transact its business and address matters of concern within its civil and canonical mandates."
Decisions usually require a "two-thirds majority vote of those bishops present and voting."
If the USCCB approves the document, decisions on withholding Communion would be left up to individual bishops. As reported by the Associated Press, Bishop W. Francis Malooly of Wilmington, Delaware, and Cardinal Wilton Gregory of Washington, D.C. asserted that Biden is permitted Communion at any of the churches he oversees.
On Tuesday, White House Correspondent Owen Jensen asked White House Press Secretary Jen Psaki about the USCCB's criticism of Biden and his administration's decision to lift "the ban on researchers using fetal tissue from elective abortions."
In response, Psaki dismissed the USCCB's assertion that it is "deeply offensive to millions of Americans for our taxpayer dollars to be used for research that collaborates with an industry built on the taking of innocent lives."
"I think the White House … respectfully disagrees and we believe that it's important to invest in science and … look for opportunities to cure diseases," Psaki asserted.
Related:
'Invest in Science': Psaki Defends Tax-Funded Research Using Tissue from Aborted Babies
Press Secretary Jen Psaki Dodges Abortion Policy Question by Citing President Biden's Catholic Faith
Photo courtesy: ©Getty Images/Alex Wong/Staff
---
Milton Quintanilla is a freelance writer and content creator. He is a contributing writer for Christian Headlines and the host of the For Your Soul Podcast, a podcast devoted to sound doctrine and biblical truth. He holds a Masters of Divinity from Alliance Theological Seminary.