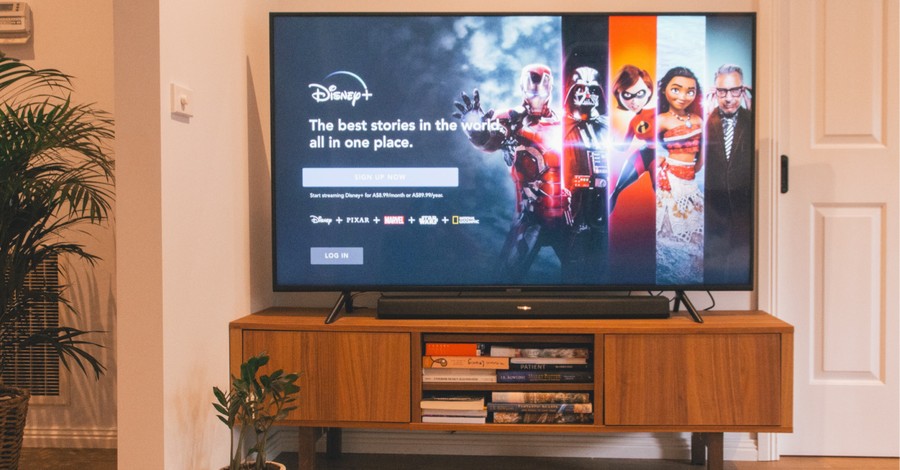 An upcoming series on Disney+ will reportedly focus on an 18-year-old girl who got pregnant after an affair with the devil.
According to Faithwire, the original German series, Pauline, is in production after getting the green light from the streaming platform.
The show's creators, who also made Netflix's How to Sell Drugs Online (Fast), said the upcoming series is "very close to our hearts."
"For a long time, the series has been and still remains a project very close to our hearts," Philipp Käßbohrer and Matthias Murmann said. "We're thrilled that Disney+ loves this coming-of-age story as much as we do and that we've now been able to begin filming with such an amazing cast and crew."
Meanwhile, the family-friendly entertainment organization MovieGuide is urging parents to sign a petition against the release of Pauline on Disney+.
"We can't let this twisted and disturbing content corrupt our children's values and beliefs," Movieguide chairman and founder Ted Baehr argued.
"Let me be clear. Pauline is not just another piece of entertainment," he continued. "Horrifically, this series even portrays Satan as a romantic partner! By normalizing and promoting such a relationship, Pauline sends a dangerous message to young viewers that associating with demons, Satan, and evil is acceptable and even desirable!"
Baehr also said MovieGuide has partnered with Citizen-go to stop the show's release.
"If released, there will be millions of young viewers who may perceive this twisted and disturbing story as desirable and exciting," Baehr cautioned. "The show's attempt to normalize and even promote demonic association is a blatant attempt to blur the lines of morality and make evil desirable."
"We must act now to petition Disney to reconsider their decision to platform this evil show. We need to inform the studios that there are still discerning viewers and parents who won't allow this content be viewed by our children," he added.
"Pauline has not been released yet, and we can still STOP this show from progressing any further … we need to act fast," he concluded.
Photo courtesy: Marques Kaspbrak/Unsplash
---
Milton Quintanilla is a freelance writer and content creator. He is a contributing writer for Christian Headlines and the host of the For Your Soul Podcast, a podcast devoted to sound doctrine and biblical truth. He holds a Masters of Divinity from Alliance Theological Seminary.
---
---