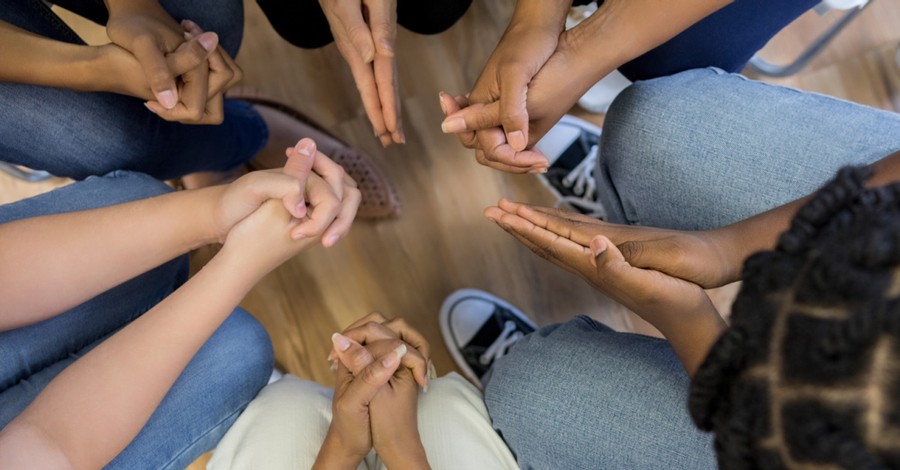 Middle school students in Tennessee are experiencing an outpouring on campus following an unplanned worship service last Friday that resulted in students gathering in prayer, offering repentance and issuing professions of faith.
In an emailed statement to The Christian Post, a spokesperson for the school, Grace Christian Academy of Knoxville, noted that the gathering took place during the school's annual tradition of Discipleship Days.
The event, which has the theme "Know Him, Love Him, Love Them," consists of classroom discussions and activities and is meant to enrich students through God's Word and help them "grow in love for Jesus, and put their faith into action."
After the service for middle school students concluded on Friday, the spokesperson said many "felt compelled to continue their time of worship."
"Leadership pivoted any planned afternoon activities and allowed students to lead one another in song and prayer. This led to students repenting, confessing and seeking Christ."
"God can speak in showers or waves, and at last week's Discipleship Days, He decided to flood our campus with His presence," GCA Upper School Principal Angie Nordhorn said in a statement shared with The Christian Post.
"As a tenured member of the GCA community, I only remember one other time, in 2010, when we experienced a profound demonstration of the Holy Spirit," Nordhorn added. "I pray that the Lord will continue to flood our halls with His presence. Discipleship Days is only a ripple in the ocean of what can happen at GCA."
The academy plans to hold small group discussions and continue discipling to students who made professions of faith.
"We praise God that students' lives have been transformed forever, and we have witnessed eternity-changing decisions through this schoolwide initiative," the statement concluded.
The gathering at GCA comes amid what many are calling a revival at Asbury University in Wilmore, Kentucky. The revival began at the beginning of February and lasted for two weeks. It concluded on National Collegiate Day of Prayer on February 23. The revival made national headlines and drew people to the campus from across the nation.
Related:
Asbury University to Conclude Revival on National Collegiate Day of Prayer
Anne Graham Lotz: Asbury Revival Could Be the 'Latter Rain' Before Jesus' Return
Record 20,000 Attend Asbury Revival: 'God Is Calling Back His People to Intimacy'
Asbury Revival Spreads to 4th University: 'The Holy Spirit Is at Work'
'A Mighty Move of God': Asbury University Revival Spreads to Two More Schools
Asbury Revival Passes 100 Consecutive Hours: People 'Don't Want to Leave'
50-Plus-Hour Revival Sweeps Asbury University: Students 'Stayed All Night'
Is God Bringing Revival to Asbury and America?
Revival: When You Lay Hold of God, Never Let Go!
Photo courtesy: ©Getty Images/SDI Productions
---
Milton Quintanilla is a freelance writer and content creator. He is a contributing writer for Christian Headlines and the host of the For Your Soul Podcast, a podcast devoted to sound doctrine and biblical truth. He holds a Masters of Divinity from Alliance Theological Seminary.
---
---