Milton Quintanilla
| Contributor for ChristianHeadlines.com
| Tuesday, September 8, 2020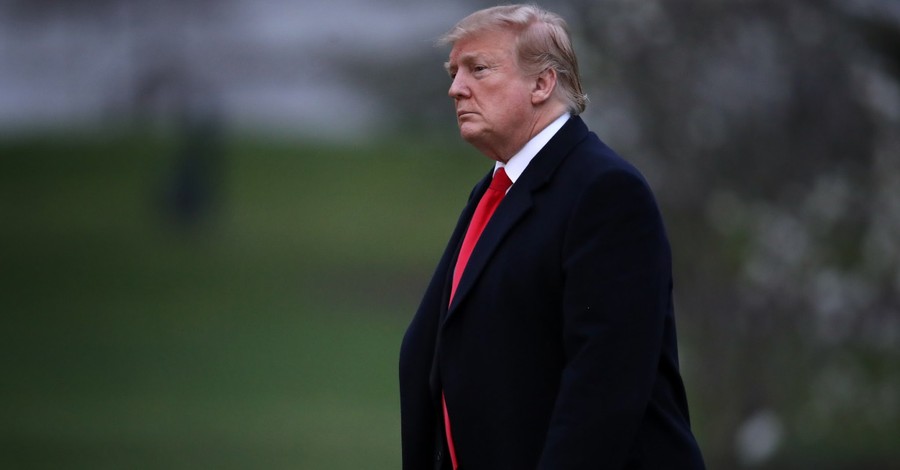 ---
In a recent interview with The Christian Post, Christian filmmaker Joe Knopp discusses his latest release, The Trump I Know, which humanizes the president through conversations with his family members and several women from the Trump Administration.
Knopp explained that the idea for the new documentary was sparked when he befriended Lara Trump, the President's daughter-in-law, after he premiered his wildly popular pro-life film Unplanned for White House staffers.
"My passion for this story began when I met Lara Trump and she shared stories of the first family that I never heard before," Knopp told The Christian Post last week. "Instantly, those stories humanized the family for me and I feel God wanted me to share the 'why' behind their stories."
He continued, "God takes us on journeys usually in preparation for future events. When I listened to Lara, I began to understand why God placed their family in the White House during the most critical years our country has faced in decades, if not a century."
The film will feature conversations that Knopp had with Lara, Kellyanne Conway, Mercedes Schlapp, Katrina Pierson, Kimberly Guilfoyle, Paula White Cain, and White House Press Secretary Kayleigh McEnany.
President Trump himself is also slated to appear in the film as well as his sons, Don Jr. and Eric Trump.
"There is definitely a thread of faith that organically became part of these stories. Almost every woman interviewed began her own story, humbly thanking God for leading her to the White House. Most give God the credit for them enduring the hardest aspects of their jobs," Knopp told The Christian Post.
"The women spoke of their reliance on God. It was more than just words, the women were able to reflect on their journeys and highlight God's direction in their own lives," he added.
In the film, McEnany asserts that the president has "stood for religious freedom for all Americans, regardless of the faith or denomination. And on the pro-life issue, he's been an unashamed voice for the pro-life movement."
Paula White, who serves as Trump's senior spiritual advisor, recalled how the president asked her to pray for him prior to announcing his presidential bid.
"'I'm thinking about running for president. I really need to hear from God. I've got to make a pretty big decision. Can you bring some people around to pray?'" White recalls Trump asking her.
White shared that after this exchange, a group of about 20 pastors was assembled at Trump Tower where they prayed for six hours.
Knopp contended that the personal accounts of other people cannot be disputed as opposed to politics.
"You can't argue with the truth, that is what I have found with storytelling. The problem in politics is everyone distorts the truth," the Christian filmmaker asserted.
"This documentary highlights over a dozen stories by women of the Trump administration, campaign and organization, that know the President well, and all have great respect and appreciation for him. I truly believe the audience will gain an admiration and emotional connection to these women and begin rooting for them all," Knopp continued.
"The audience will recognize what President Trump values in his staff and applaud the President on his selection of these inspiring, God-fearing women that are mothers and leaders of this administration."
The film is set to premiere next month, on October 1. The documentary can currently be pre-ordered on its website.
Photo courtesy: ©Getty Images/Win McNamee/Staff
---
Milton Quintanilla is a freelance writer. He is also the co-hosts of the For Your Soul podcast, which seeks to equip the church with biblical truth and sound doctrine. Visit his blog Blessed Are The Forgiven.