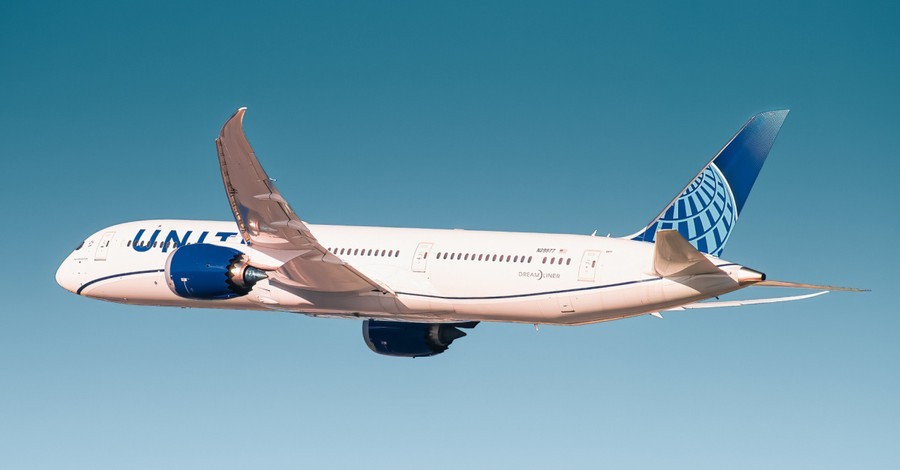 On Monday, a federal judge in Texas criticized United Airlines for its "disdain" toward employees seeking a religious exemption from the company's COVID-19 vaccine mandate.
According to CBN News, over 2,000 United Airlines workers have filed a class-action lawsuit against the company after CEO Scott Kirby threatened to terminate the employment of anyone opting not to get vaccinated because of their religious beliefs.
"Any pilot, or any employee that all of the sudden decides, 'I'm really religious,' you're putting your job on the line," Kirby warned. "You better be very careful about that."
Staff members, who have formed a group called Airline Employees for Health Freedom (AE4HF), have also faced unpaid leave after applying for a religious or medical exemption to the airline's vaccine mandate. At least 200 workers were fired from the company, and 2,000 were left unpaid for over a month.
"We are standing for our religious freedom and our medical autonomy, and we believe we are entitled to the protections under Title VII," said AE4HF co-founder Sherry Walker, a captain for United Airlines.
So far, United has granted religious exemptions to 80 percent of its staff despite criticizing them.
On Monday, U.S. District Judge Mark Pittman in Fort Worth denied a request by United employees to put the vaccine mandate on hold because they failed to show evidence of "irreparable harm" from lost income.
Even so, Pittman said he was "disturbed by United's seemingly calloused approach to its employees' deeply personal concerns with injecting a foreign substance into their bodies."
The Trump-appointed judge also noted that the airline's treatment of its employees was bothersome because "there is virtually no chance to transmit COVID-19 on its planes," Bloomberg reports.
According to Pittman, the effect of unpaid leave could still be overturned through damages if their lawsuit comes out on top.
"The court's analysis must be guided by the law, not by its sympathy," the judge said.
In a statement by United Airlines, the company was satisfied with Pittman's decision.
"We are working to identify non-customer facing roles where accommodated employees can apply and continue working until it is safe for them to return to their current positions," the statement reads.
Related:
Americans Are Split on Religious Exemptions to COVID-19 Vaccine, Study Shows
Photo courtesy: Arkin Si/Unsplash
---
Milton Quintanilla is a freelance writer and content creator. He is a contributing writer for Christian Headlines and the host of the For Your Soul Podcast, a podcast devoted to sound doctrine and biblical truth. He holds a Masters of Divinity from Alliance Theological Seminary.
---
---