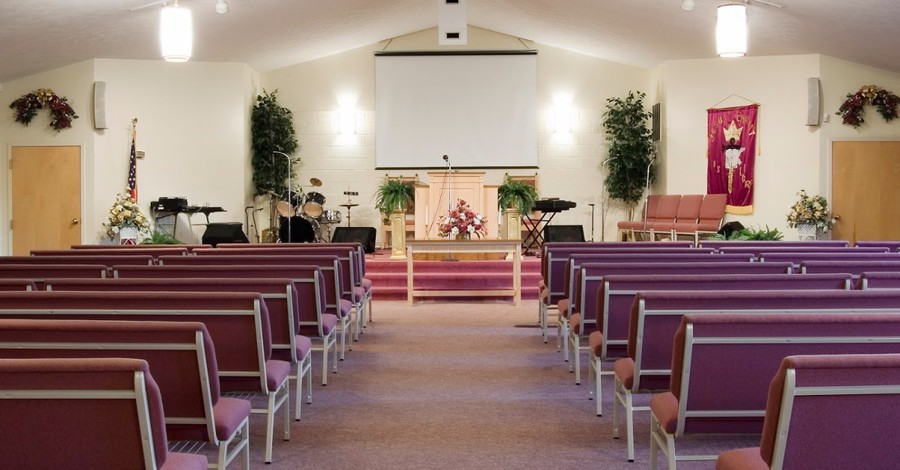 ---
Churches in the UK are currently slated to open back up in July as part of the government's reopening strategy.
Last week, the UK government published a 60-page recovery strategy titled, "Our Plan to Rebuild" which featured a 3-step program for reopening the UK while continuing to monitor the spread of COVID-19.
Churches alongside hairdressers, beauty salons, pubs and restaurants all under step 3 of the government's reopening plan.
At the time of this writing, the above-mentioned businesses and entities are expected to reopen "no earlier than the 4 of July," provided that COVID-19 infection rates continue to decline, and social distancing measures are followed, the plan asserts.
Venues that provoke large crowds, however, may only open in part as it "may prove difficult to enact distancing."
"Nevertheless the Government will wish to open as many businesses and public places as the data and information at the time allows," the statement continues.
"In order to facilitate the fastest possible re-opening of these types of higher-risk businesses and public places, the Government will carefully phase and pilot re-openings to test their ability to adopt the new COVID-19 Secure guidelines," it adds.
Furthermore, five ministerially-led taskforces will be established for the following sectors in meeting secure COVID-19 guidelines: pubs and restaurants, non-essential retail stores, places that house recreation and leisure activities, houses of worship, and international flying.
According to The Guardian, Anglican churches and other places of worship are considering a ticketing system for when they reopen so that only congregants with tickets may attend. Houses of worship are also considering whether or not congregational singing should be allowed, as many scientists are arguing that COVID-19 can be spread by singing.
The Bishops of England, however, expressed disappointment with the July 4th timeline, a statement from the Catholic Church of England and Wales revealed.
"The timing and the manner of the opening of churches touches profound sensitivities and spiritual needs. The government's document and statements fail to recognise this," the statement reads.
The Catholic bishops are in discussion with the UK government in hopes that if the church "play[s] its full part in the task force" then churches may be allowed to reopen sooner.
Photo courtesy: ©Getty Images/Beright
---
Milton Quintanilla is a freelance writer. Visit his blog Blessed Are The Forgiven.