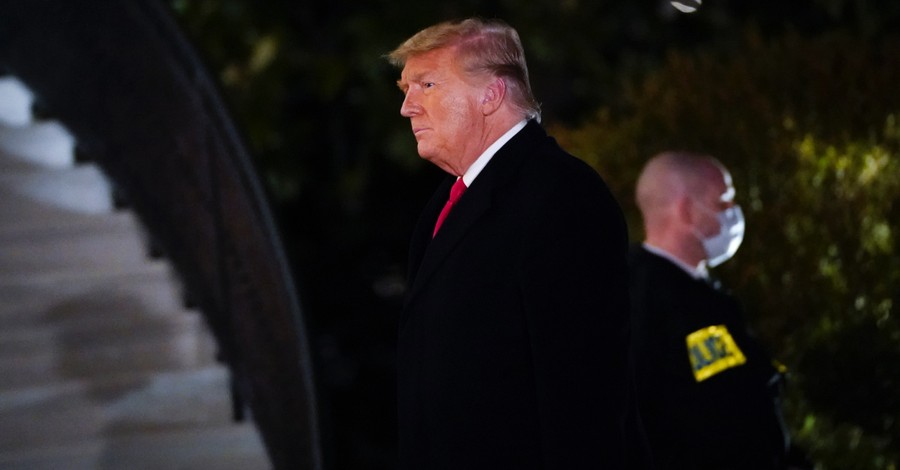 On Thursday, attorneys for former President Donald Trump rejected an offer for Trump to testify in his upcoming impeachment trial before the U.S. Senate, The Daily Wire reports.
Rep. Jamie Raskin (D-MD), the lead impeachment manager for the House, sent Trump a letter with the offer on Thursday, only for his attorneys, Bruce Castor and David Schoen, to reject the request later that day.
Jason Miller, a senior advisor to Trump during his 2020 election campaign, tweeted a brief letter citing the attorney's rejection to Raskin.
"We are in receipt of your latest public relations stunt. As you certainly know, there is no such thing as a negative inference in this unconstitutional proceeding," the attorneys wrote. "Your letter only confirms what is known to everyone: you cannot prove your allegations against the 45th President of the United States, who is now a private citizen."
"The use of our Constitution to bring a purported impeachment proceeding is much too serious to try to play these games," they concluded.
🚨Response to Democratic Congressman Jamie Raskin🚨 pic.twitter.com/I13JBvbkmD

— Jason Miller (@JasonMillerinDC) February 4, 2021
The trial, which is scheduled to take place Feb. 9, was proposed by House Democrats who delivered an article of impeachment to the Senate last month. Trump was charged with "incitement of insurrection" following the U.S. Capitol attack on Jan. 6.
Last Tuesday, 45 Republican Senators voted against the impeachment trial, saying that it is unconstitutional to try to impeach a president who is no longer in office.
The move, however, was unsuccessful as they lost the vote 55-45 after five Republican Senators voted with Democrats for the trial to proceed.
In an op-ed published to Fox News on Thursday, Miller concurred with Trump's attorneys who said that trait was unconstitutional and that Trump did "absolutely did not incite an insurrection" on Jan. 6.
"Despite a false narrative perpetuated by Democrats and some in the media, President Trump did not encourage violence that day, in fact, he demanded that protests stay peaceful and denounced the rioters who broke into the Capitol," Miller asserts.
"The impeachment is unconstitutional, and the ridiculous sideshow perpetuated by the left must be brought to an end," he concluded.
Photo courtesy: ©Getty Images/Drew Angerer/Staff
---
Milton Quintanilla is a freelance writer and content creator. He is a contributing writer for Christian Headlines and the host of the For Your Soul Podcast, a podcast devoted to sound doctrine and biblical truth. He holds a Masters of Divinity from Alliance Theological Seminary.
---
---