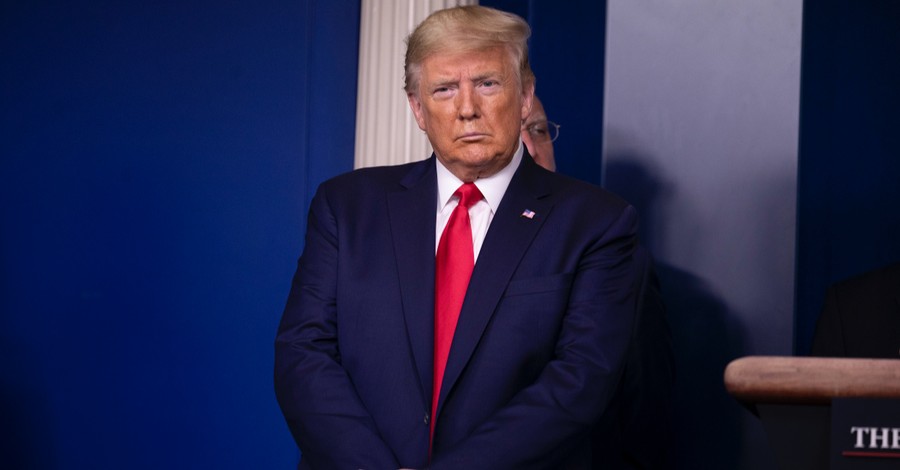 A group of Christian Republicans is warning other Christians and Republicans not to vote for President Trump in the 2020 election.
An ad entitled "Trump is Using Us" was released on Tuesday on the Republican Voters Against Trump YouTube channel. The minute-long video features six Republican voters who explain how Trump is manipulating and using believers.
The group asserts that the President does not reflect anything regarding Christianity based on his words and actions.
Highlighted in the video includes Trump's infamous remarks on grabbing a woman's genitalia in leaked footage from 2005.
Another highlight was Trump's comments following a violent white nationalist rally in 2017 in Charlottesville, Virginia. The President had stated that there were "very fine people on both sides" regarding rally goers and protestors.
More recent moments showed Trump's retweeting of a man shouting "white power!" on his Twitter page.
Republicans Paul and Pat blatantly criticized Trump's visit to St. John's Church last month.
Paul mentioned how law enforcement "bludgeoned and gassed peaceful protestors" for Trump's "ridiculous photo op" holding a Bible in front of the church.
"The moment that he held up that Bible, he revealed this president is using us," Pat said, adding that, "Christians have to resist being used to justify things that Jesus would never justify."
Throughout the promo, Biblical principles are also mentioned by the Republican Christians such as Cheves who was taught the importance of loving our neighbor as ourselves. Another voter by the name of Paul quotes the Bible's words on love from 1 Corinthians 13:4-6.
"Love is patient, love is kind, love does not boast," Paul says as Trump is shown saying "I am the chosen one!"
"Love does not delight in evil, but rejoices with the truth," he added.
"What's going on now is wrong, and as a Republican, as a Christian, we simply cannot allow this man to be reelected," a man named Shawn said at the end of the video.
The YouTube channel has over 62,000 subscribers and the ad has more than 100,000 views since its release.
Republican Voters Against Trump is an extension of Defending Democracy Together, a political organization composed of Republicans and conservatives who do not express their support for the President.
The organization's "About Us" page quotes the opening lines of the 2016 Republican Party Platform.
"We believe in American exceptionalism," the statement says. "We believe the United States of America is unlike any other nation on earth."
"Yet today, the Republican Party finds itself entertaining some of the same unsettling nativist and authoritarian impulses that characterized Europe throughout the 20th century.
"These ideals are antithetical to what it means to be a Republican, and what it means to be American," the group said.
As Christian Headlines previously reported, President Trump has a 72 percent approval rating among White Evangelical Christians, this is a six percent drop from April. Despite this, among White Evangelicals, 82 percent say they are likely to vote for his re-election.
The Hill reports that the ad is scheduled to air on Fox News this week in North Carolina, according to a Tuesday statement from Republican Voters Against Trump. The ad will likewise be "targeted online to evangelical and Christian swing voters in the battleground states."
"This is the swamp – yet again – trying to take down the dually elected President of the United States," Trump campaign spokesperson Erin Perrine said in a statement to The Hill. "President Trump is the leader of a united Republican Party where he has earned 94 percent of Republican votes during the primaries - something any former president of any party could only dream of."
Photo courtesy: ©Getty Images/Tasos Katopodis/Stringer
Video courtesy: Republican Voters Against Trump
---
Milton Quintanilla is a freelance writer and content creator. He is a contributing writer for Christian Headlines and the host of the For Your Soul Podcast, a podcast devoted to sound doctrine and biblical truth. He holds a Masters of Divinity from Alliance Theological Seminary.
---
---