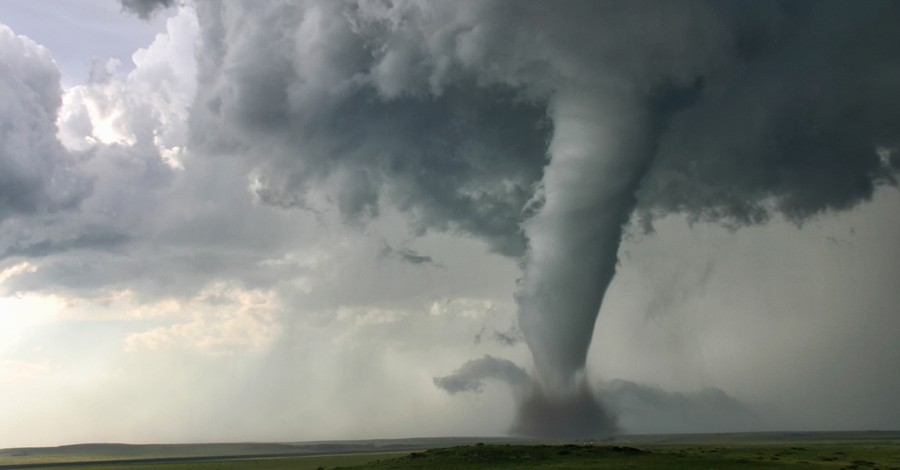 An EF2 tornado struck Palm Beach Gardens, Florida, on Saturday, bringing forth heavy rain and strong winds reaching up to 130 mph.
As reported by ABC News, the tornado hit Palm Beach Gardens late Saturday afternoon and traveled northeast toward the coast. The storm left behind overturned cars, damaged trees and other debris in its path.
"I watched it for about 20 seconds to see which way it was going to move and then obviously, when I saw it kind of closing in toward us, I immediately shut the slider, went back in, huddled in the bathroom, the building started to shake, there was a lot of noise for 20 to 25 seconds," said Andrew Laybourne, a Palm Beach Gardens resident.
"I got chill bumps on my arm," Jason Rash, another resident, recalled. "I'm lucky to be alive. I had my back against the concrete wall. I'm in an open-air parking deck and I'm like, 'I'm going to get blown away. If I stand here, I'm going to get slammed against the wall.'"
At the time, Rash was talking on the phone with his son, at a gym across the parking lot, WBAL reports.
"The whole time when you're thinking about your child trapped in a building over here and he can't get out and you can't get to him and I was like, 'Oh my God, my life is in danger' and that's when I ran to get to the stairwell," Rash recalled.
"(My son) started crying and he was like, 'Dad, what can I do?' and I was like, 'Get down! Get down! Get down!'" he added.
National Weather Service Miami reports that the tornado – which was about a quarter of a mile wide – touched down between 5:10 pm to 5:21 pm. The storm left behind a path of destruction stretching over 2 miles.
According to the Palm Beach Gardens Police Department, no fatal injuries have been reported.
Photo courtesy: ©Getty Images/Jason Persoff Stormdoctor, this is a stock image.
---
Milton Quintanilla is a freelance writer and content creator. He is a contributing writer for Christian Headlines and the host of the For Your Soul Podcast, a podcast devoted to sound doctrine and biblical truth. He holds a Masters of Divinity from Alliance Theological Seminary.
---
---