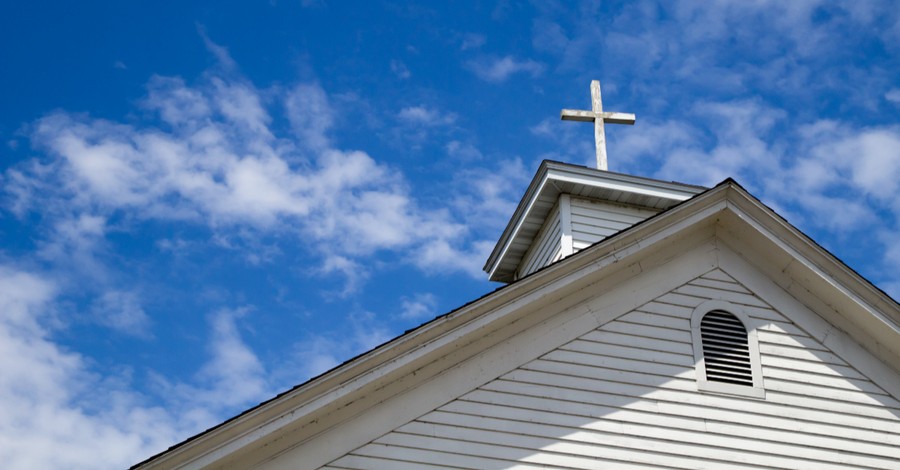 A conservative group of Southern Baptists has nominated Florida Pastor Tom Ascol for president of the Southern Baptist Convention and Dr. Voddie Baucham as president of the Pastors' Conference in an effort to combat the "worldly" influences overtaking the nation's largest Protestant denomination.
Founders Ministries, led by Ascol, asserted that it is nominating both men because worldly ideologies have compromised the SBC.
"While baptisms and evangelism continue their freefall, a small group of leaders steers our institutions ever closer to the culture, from radical feminism masked as 'soft complementarianism' to the false gospel of Critical Theory and Intersectionality," the group said in a statement. "In Christ, there is no Jew or Greek, there is no slave or free, we are all made one in Him. But this 'Race Marxism' divides everyone by their most superficial features, in a never-ending cycle of recrimination and hate," it continued.
Baucham, who serves as Dean of Theology at African Christian University in Lusaka, Zambia, was previously asked to accept the nomination for the SBC presidency but felt he was ineligible for the position since he is currently not a member of an SBC church.
Baucham, who has been an outspoken opponent of the social justice movement and CRT, is regarded highly by many conservative Christians. Just last year, Baucham addressed the issues of division and social justice in his best-selling book, Fault Lines: The Social Justice Movement and Evangelicalism's Looming Catastrophe.
In a recent interview with The Daily Wire, Baucham noted that he accepted his nomination for president of the Pastors' Conference because he feels the SBC has watered down the Bible.
"I would love to see a revival of great biblical preaching in the SBC," he said. "The Pastors' Conference has the potential to play a significant part in that, especially if it is part of a larger movement that brings a man like Tom Ascol into the SBC presidency."
Ascol, who has served as senior pastor of Grace Baptist Church in Cape Coral since 1986, lamented that SBC leaders have failed to take action against worldly ideologies that have been embraced by the denomination.
"We're a pretty typical SBC church in South Florida. We've got a few hundred people, and we just try to faithfully disciple people in our area, make disciples for Jesus, and worship and send missionaries," he told The Daily Wire.
"And churches like ours have just been dismissed time and again by SBC leadership when we raise concerns about things that are happening in some of our institutions," he added. "We're told, you know, there's nothing to see here. You're meddling in business that doesn't pertain to you."
Ascol will go up against Pastor Willy Rice of Clearwater, Florida, for the SBC presidency. The announcement of both candidates comes after current SBC President Ed Litton announced that he would not be seeking a second term so he can focus on "racial reconciliation."
The nominations will take place at the 2022 SBC annual meeting this summer in Anaheim, California.
Related:
Voddie Baucham Confirms He Has Been Asked to Accept SBC Presidential Nomination
Florida Pastor Willy Rice to Be Nominated as Next SBC President
SBC President Ed Litton Says He Will Not Seek a Second Term

Photo courtesy: ©Getty Images/Ehrlif
---
Milton Quintanilla is a freelance writer and content creator. He is a contributing writer for Christian Headlines and the host of the For Your Soul Podcast, a podcast devoted to sound doctrine and biblical truth. He holds a Masters of Divinity from Alliance Theological Seminary.
---
---