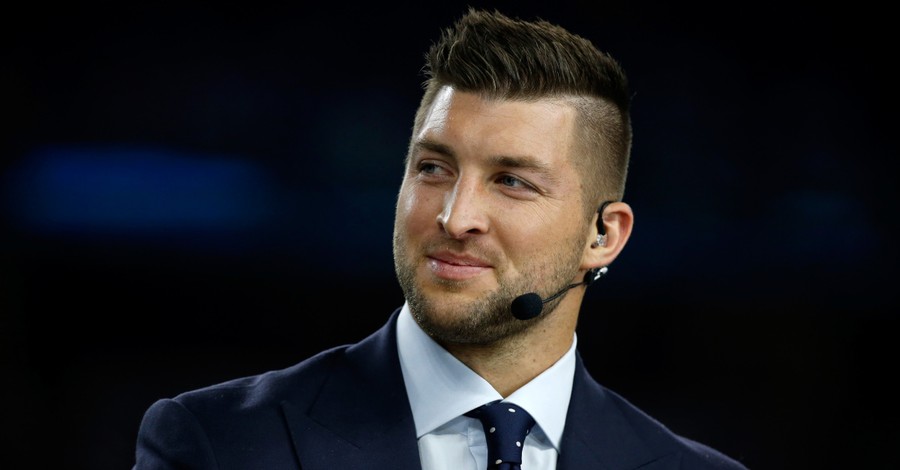 On Monday, former NFL star Tim Tebow encouraged thousands of young Christians at the annual Passion Conference in Atlanta, Georgia, to discover their "micro-purpose" in serving God.
Tebow, 34, was one of the featured speakers during the first day of the two-day conference. During the event, he delivered a message titled "Mission Possible: Go Create a Life that Counts for Jesus."
"Every single one of us has been given a mission by God, for God, and that mission is possible," he asserted.
Tebow, a sought-after author and speaker, explained that all Christians have the same macro-mission to "love God and love others," but that every believer has a "mirco-mission," meaning that God has called them to a specific purpose in their lives.
He then cited Ephesians 2:0, which reads, "For we are His workmanship (or masterpieces), created in Christ Jesus for good works which God prepared before for us to walk in."
"We have a micro-purpose, something designed exactly for you, that is only for you because before you were ever born, the God of this universe wrote a poem that in Christ Jesus is a masterpiece for good things for you to do," Tebow said. "And guess what, your poem is just for you. It's only for you. There is something so unique and special that is just for you. In Christ Jesus, you're a masterpiece."
Recounting his own experience, Tebow discovered his micro-mission during a mission trip to the Philippine jungle when he was 15 years old. Tebow, who was born in the Philippines to missionary parents, met a young boy who was seen as "cursed and insignificant" by his village because he was born with his feet backward.
"God opened my eyes and touched my heart, and I believe on that day, God gave me a micro-mission to fight for every little boy and girl around the world like him, to fight for every single person that the world has looked past, to fight for every single person that other people say, 'They don't matter.' Because to God, everyone matters," Tebow declared.
Aside from a career in football and baseball, Tebow founded the Tim Tebow Foundation, which advocates against human trafficking and supports children with special needs.
In 2015, in partnership with CURE International, Tebow opened the Tebow CURE Hospital in Davao City, Philippines. According to The Christian Post, the hospital specializes in treating children with clubfoot, bowed legs, cleft palate, and other deformities.
Tebow closed his message by encouraging the audience to say "yes" to Jesus.
"God's plan is so much better than our plan," he added. "Go home to tell your friends. Tell them how much the Lord has done for you."
"When you understand the gravity of what you're saved from, you also understand the depth of the love of God for you," the former football star added.
While some people will not be receptive to the gospel, Tebow asked, "how will you respond?"
"As long as you have breath, you have purpose. As long as you have breath, you have a mission," he contended. "I believe He's got a special mission in store for you. How will you respond when He opens your eyes?"
Photo courtesy: ©Getty Images/Scott Halleran/Staff
---
Milton Quintanilla is a freelance writer and content creator. He is a contributing writer for Christian Headlines and the host of the For Your Soul Podcast, a podcast devoted to sound doctrine and biblical truth. He holds a Masters of Divinity from Alliance Theological Seminary.
---
---