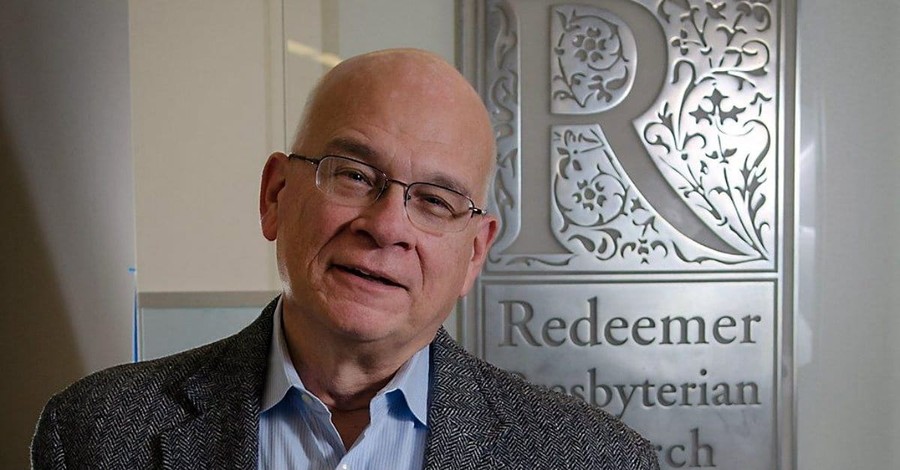 ---
Theologian, pastor, and author Tim Keller issued a health update on the two-year anniversary of his stage four pancreatic cancer diagnosis.
In a post on social media, Keller described the anniversary as a "celebration with justification as the chemotherapies have reduced the stage four cancer that was found and God has seen it fit to give me more time."
He also announced that on June 1, he will be moving to an immunotherapy trial at the National Cancer Center in Bethesda, MD, for further treatment.
"This has shown great promise in potentially curing cancer, though it is a rigorous and demanding month-long program (that will need updates up to 6 months)," Keller explained.
In closing, he asked for prayers for himself and his family, adding that he and his wife, Kathy, will be "displaced" from their home and "separated from one another" since he will be enrolled in an inpatient treatment program.
"Your continued prayers for truly miraculous effects of the procedure and minimal side effects would be very much appreciated," he concluded.
Keller, the founder of Redeemer Presbyterian Church in New York City, has shared periodic updates on his condition since he was first diagnosed with pancreatic cancer in May 2020. He is also a survivor of thyroid cancer, which he had back in 2002.
At one point, he revealed that doctors discovered a "mystery lump" underneath a surgical scar from a May 2020 procedure. The lump was determined to be cancerous and was removed.
In a previous interview with The Christian Post, Keller shared that he first learned of his pancreatic cancer diagnosis while writing his book, Hope in Times of Fear: The Resurrection and the Meaning of Easter.
"Here I am, writing a book about the resurrection, and I realized I only half-believed I was going to die," he noted. "I went back and realized that in some ways, I also only half-believed in the resurrection — not intellectually so much, but all the way down deep in my heart. I realized I needed to have a greater, a deeper faith in the resurrection, both intellectually and mentally."
Keller also shared that dealing with one's own mortality and spiritual reality can transform how one sees their time on Earth and amplify the power of the resurrection.
"The things of Earth become less crucial. They're not so important to you; you realize you don't need them to be happy. Once I believe that, I start to enjoy them more. I don't try to turn them into God; I don't try to turn them into Heaven, which is the only thing that can really satisfy my heart," he said.
Related:
Tim Keller Shares Cancer Update after 'Mystery Lump' Discovered: 'Please Do Pray'

Photo courtesy: ©Pexels
---
Milton Quintanilla is a freelance writer. He is also the co-hosts of the For Your Soul podcast, which seeks to equip the church with biblical truth and sound doctrine. Visit his blog Blessed Are The Forgiven.