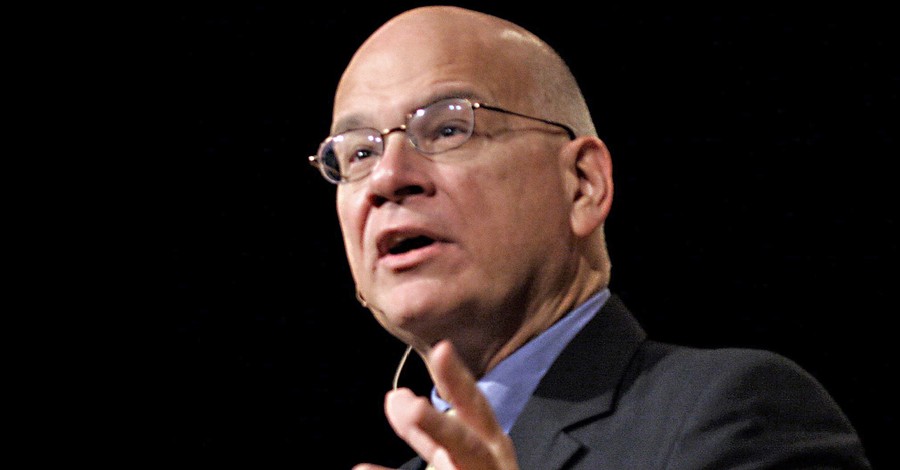 Christian theologian and best-selling author Tim Keller shared an update on his stage 4 pancreatic cancer battle, revealing that new tumors have developed.
Keller, the founder of the New York City-based Redeemer Presbyterian Church and non-profit group Redeemer City to City, was initially diagnosed with pancreatic cancer in 2020. Since then, he has provided social media updates on his condition.
"I will shortly be returning to the National Cancer Institute in Bethesda, MD, in order to spend April doing a variation of the immunotherapy that I received last June. It was successful in eradicating 99% of the tumors. However, new tumors have developed," Keller wrote on Facebook, according to The Christian Post.
"They are unfortunately in some fairly inconvenient places, so the doctors encouraged us to go through the treatment again, this time targeting a different genetic marker of the cancer," he added. "It was fairly brutal last June, so we approach this with an awareness of how much prayer we need."
"Please pray for our trust and dependence on God, for his providential oversight of the medical preparations now in process, and for our desire to glorify God in whatever comes our way. Thank You," Keller concluded.
In January, Keller noted that he had undergone two years of chemotherapy and had participated in an immunotherapy drug trial with the National Institute of Health.
"My cancer is still there. Pancreatic cancer can break out anytime and take you, and yet we've been able to keep it somewhat at bay for a pretty long time, and so we're very grateful," he said.
He also shared that he had "scanxiety" every time he had a scan.
"You know that it doesn't matter how good the last one was," he said. "This one could show that it's out of control."
Nevertheless, Keller and his wife, Kathy, had experienced growth in their prayer lives amid the diagnosis.
"This is going to sound like an exaggeration. My wife and I would never want to go back to the kind of prayer life and spiritual life we had before the cancer, never," he said, noting that his condition allowed him to experience Psalm 90:14 in an authentic way.
"Satisfy us in the morning with your unfailing love, that we may sing for joy and be glad all our days," the text reads.
Photo courtesy: ©Wikimedia Commons/Frank Licorice Flickr/Creative Commons
---
Milton Quintanilla is a freelance writer and content creator. He is a contributing writer for Christian Headlines and the host of the For Your Soul Podcast, a podcast devoted to sound doctrine and biblical truth. He holds a Masters of Divinity from Alliance Theological Seminary.
---
---