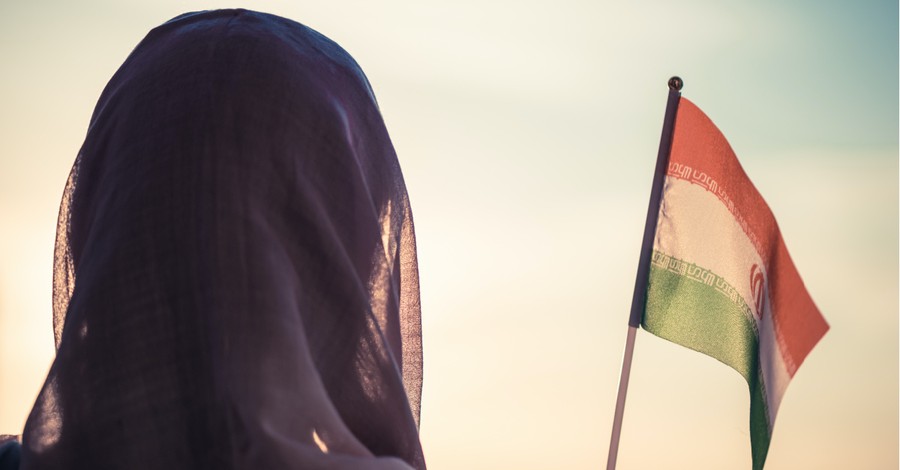 ---
As Iran continues to struggle with the coronavirus pandemic, internal strife and its conflict with Israel, many of its Muslim citizens are turning to Jesus Christ.
According to CBN News, despite the Iranian government issuing a show of force by conducting executions, such as the killing on Monday of Mahmoud Mousavi-Majd who was accused of spying for the CIA and Israeli intelligence, many Muslim Iranians are converting to Christianity, a move that could get themselves killed or arrested as well.
"This is a regime that's facing a possible rebellion in the near future, regime officials talk about it, so they are executing a lot of people to put fear into the public," Alireza Nader, an Iranian expert with Foundation for Defense of Democracies, told CBN News.
Nevertheless, many Iranians are fed up with its Islamic government and are turning to Christ by the thousands.
"That's why we are calling this a pandemic of hope," said Mike Ansari, director of operations for Mohabat TV, a popular Christian satellite channel in Iran. The outlet has recorded a tenfold increase in online conversions as opposed to this time in 2019.
CBN News notes that since the coronavirus pandemic hit Iran in March, there have been 3,000 conversions to Christianity each month.
"We are registering around 3,000 personal decisions by Iranian Muslims to leave Islam for Christianity during this revival," Ansari said.
"People in Iran are just not happy the way their economy is going, the way the government is robbing them of their national resources and exporting Shia Islam to the neighboring countries, so they just don't trust their government," he added.
Converting from Islam to Christianity is considered heretical in Iran and many converts are arrested, especially if they choose to share their newfound faith.
According to Open Doors USA, Iran is currently ranked number 9 as one of the worst countries for Christians to live in. The watchdog organization explains that "the rights of and professional possibilities for Christians are heavily restricted" by Iran's Islamic law.
At the same time, however, the growth of Christianity in Iran is spreading faster in Iran than in any other country worldwide.
Photo courtesy: ©Getty Images/FTiare
---
Milton Quintanilla is a freelance writer and content creator. He is a contributing writer for Christian Headlines and the host of the For Your Soul Podcast, a podcast devoted to sound doctrine and biblical truth. He holds a Masters of Divinity from Alliance Theological Seminary.