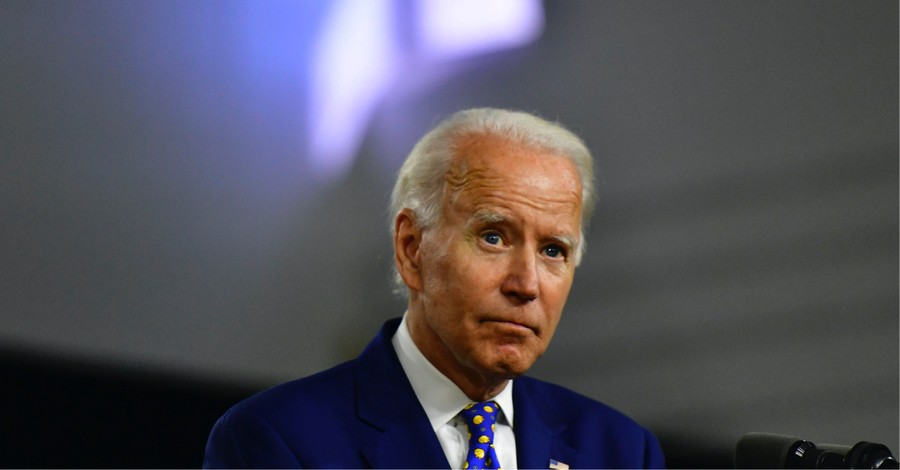 ---
The Democratic National Convention highlighted Joe Biden's Catholic faith on Monday.
The DNC released a 60-second ad on Twitter that showed Biden meeting Pope Francis in St. Peter's Basilica and talking to a group of nuns outside on a street in Rome.
In a voiceover, Biden noted that he was raised in the Catholic faith and "educated by the nuns."
Biden added that the nuns he met in Rome epitomized Pope Francis' teaching on generosity to other people, reaching out and stressing that "we are our brother's keeper."
"This is the kind of moral conviction we need in the president of the United States, " the DNC wrote on Twitter.
This is the kind of moral conviction we need in the president of the United States. pic.twitter.com/iJKAOVoFns

— 2020 #DemConvention 🇺🇸 (@DemConvention) August 9, 2020
"He is viewed as having an authentic faith," Richard Mouw, the former president of Fuller Theological Seminary and professor of faith and public life, said in a statement. "He may not be the conservative Catholic that a lot of evangelicals would like him to be, but when he talks about his faith, it rings true."
Mouw, alongside evangelical leaders Chuck Colson, Bill Bright, and the late J.I. Packer, signed the historic ecumenical document "Evangelicals and Catholics Together" in 1994.
The "Evangelicals and Catholics Together" document seeks to encourage unity amongst Christians and the spreading of a common witness.
Mouw added that Biden brings a "pastoral tone" regarding his faith, which can potentially draw Catholic voters as well as evangelicals.
"Most evangelicals didn't care about the Catholic-Lutheran dialogue on justification. They said I know a Catholic at work and he loves the Lord," he explained. "People believe Biden's faith is real. He has a pastoral tone. … A lot of evangelicals who support Trump do worry about his mean-spiritedness and the polarization and we've been missing that pastoral tone."
Mouw plans on voting for Biden in the 2020 presidential election, despite his pro-abortion stance, which has largely divided evangelicals and Catholics.
"He's more serious about his Catholicism than a lot of Catholics are, but he still found his way to the pro-choice position on abortion," Baylor University historian Barry Hankins said. "A lot of Catholic Democrats seem to be in this tension. The autonomy of the individual is kind of central to what their politics are all about and that's in tension with the social teachings of the Catholic Church."
Joshua Dickson, who's the National Faith Engagement director for the Biden campaign, told CBN News how the campaign plans on gaining the evangelical vote.
"One is ensuring that people of faith know that they are respected and valued by this campaign. Two is ensuring that people of faith know that we're asking for their vote. We're asking for them to support us even if they haven't supported Democrats in the past," Dickson said.
While Dickson acknowledged Biden's pro-abortion stance, he also said that Biden is someone "who really has a holistic approach to maternal health and to women's health."
The topic of systemic racism was also discussed. Biden believes addressing racism is a major religious issue for the election, especially following the death of George Floyd.
"It's been a resounding theme from diverse people across many faith backgrounds," Dickson said. "Many major evangelical leaders have communicated that. And we're going to fight these systems that currently exist that hold people down in very clear intentionally and systematic ways."
Dickson believes that the addition of Kamala Harris further strengthens the campaign's take on the racial issue.
"She's the first Indian American and Black American woman elected to the US Senate. She's a Howard University graduate. She's someone who's been a champion for justice her entire career and a lot of people just really connect with her story," Dickson said. "We need healing, we need transformation, we need hope. And we need to start much of that journey by addressing systemic racism in our country."
Dickson had grown up in a conservative evangelical home and switched over to the Democratic Party in his 20s. He also helped Obama's campaign in the 2012 election and now leads the religious effort, Believers for Biden.
Related:
5 Things Christians Should Know about the Faith of Joe Biden
6 Takeaways from the First Night of the Democratic National Convention
h/t: Christianity Today
Photo courtesy: ©Getty Images/Mark Makela/Stringer
---
Milton Quintanilla is a freelance writer. He is also the co-hosts of the For Your Soul podcast, which seeks to equip the church with biblical truth and sound doctrine. Visit his blog Blessed Are The Forgiven.