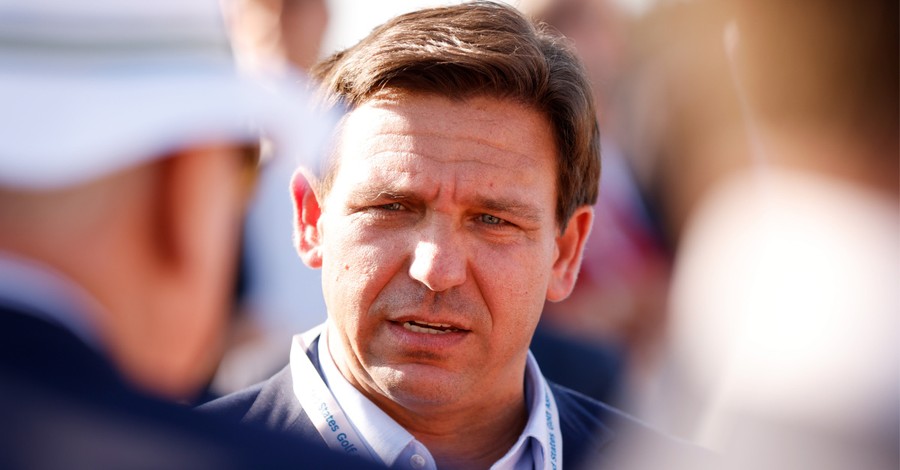 Florida Governor Ron DeSantis issued a warning to rioters, such as Antifa members, saying that there will be consequences if they come to the sunshine state.
According to Faithwire, DeSantis made the remarks during a press conference last week where he pointed to Portland, Oregon, as the epicenter of the ongoing riots that began last spring.
"I think if you look around the country, what happens is, like in Portland, these people riot every night," DeSantis said. "They go, they get their mug shot, and then they get put right back on the street and do it again. That's what we don't want."
"The minute you harm somebody else, or you harm somebody's property, you do those types of things, the only way we're going to put a stop to it is to have very swift penalties for it," he asserted.
Last week, it was reported that between May 25, 2020, and Oct. 7, 2020, the U.S. Attorney's Office in Oregon filed federal charges against 97 people linked to the Portland riots. However, 58 of those cases have either been dismissed or are headed for dismissal.
Additionally, there are 32 pending cases. A majority of those pending cases are expected to be dismissed, Fox News reports.
DeSantis noted that part of the problem is due to a lack of support for police.
"There's a lot of places around this country that have not stood by law enforcement, and the tragedy of it is, you're seeing crime spike in certain parts of our country like we haven't seen in decades," he said. "The people that are going to be most affected by that are the most vulnerable members of our society."
During the press conference, the Republican governor announced the state's budget for 2021, including $1,000 checks for every police officer, firefighter, paramedic and EMT in Florida.
DeSantis contended that by giving the bonuses to first responders, the state is sending the following message to rioters: "Hey, if you are in Portland and you think you can come down to Florida and do this, stay out of our state."
DeSantis went on to warn, "We don't want you coming down here and causing problems. If you try to burn something down, try to harm anybody, but particularly a police officer during one of these violent assemblies, there will be consequences." DeSantis continued, "They will be swift, and they will be severe. They will be such that people who see that happening will know that's not something that we want to do going forward."
Photo credit: ©Getty Images/Cliff Hawkins/Staff
---
Milton Quintanilla is a freelance writer and content creator. He is a contributing writer for Christian Headlines and the host of the For Your Soul Podcast, a podcast devoted to sound doctrine and biblical truth. He holds a Masters of Divinity from Alliance Theological Seminary.
---
---