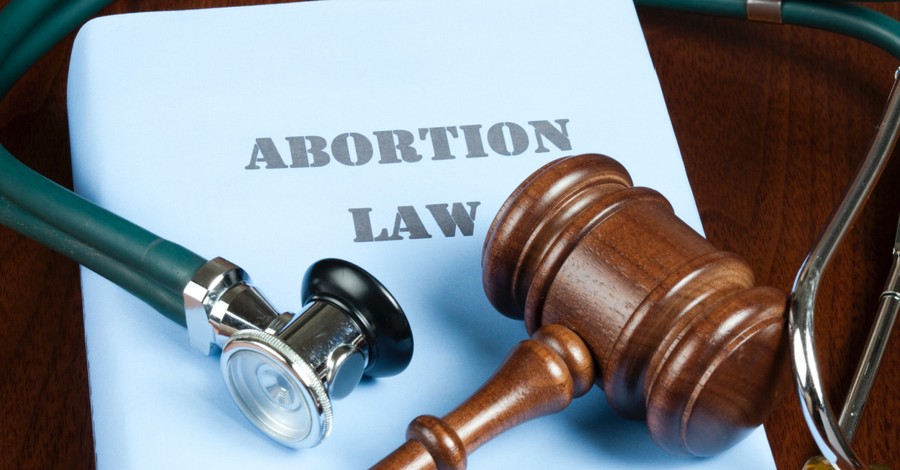 The Satanic Temple filed a lawsuit against the state of Indiana last week over its near-total abortion ban, arguing that it violates religious freedom.
According to Faithwire, the new law restricts abortion but offers exceptions for cases of rape, incest, fetal abnormalities or when the mother's life or health is at risk.
W. James MacNaughton, an attorney for The Satanic Temple, argued that women should have control over their bodies during pregnancy.
"Because you own, in the property sense, your uterus, then you have the right to control its disposition as a matter of property law," MacNaughton told WISH-TV.
MacNaughton's premise of property rights is also highlighted in the lawsuit, which was filed on September 21 in the U.S. District Court in Indianapolis.
"All of the involuntarily pregnant women who are (temple) members believe the fetal tissue they carry in their uterus – from conception until viability – is part of their body and not imbued with any humanity or existence," the complaint reads, in part.
"The property right of an Involuntarily Pregnant Woman to exclude or remove a Protected Unborn Child from her uterus cannot be taken by the State of Indiana without just compensation pursuant to the Takings Clause of the Fifth Amendment to the U.S. Constitution," the document later states.
The Satanic Temple, based in Salem, Massachusetts, also claims that the abortion law violates the Indiana Religious Freedom Restoration Act. The organization also notes that the legislation bars its "Satanic abortion ritual" from taking place.
"When a member of TST has an unwanted pregnancy, she exercises her religious beliefs as expressions of Tenets III and V by engaging in the Satanic Abortion Ritual," the lawsuit states. "The Indiana Abortion Ban effectively prohibits the exercise of the Satanic Abortion Ritual."
According to the group's website, "The Satanic abortion ritual provides spiritual comfort and affirms bodily autonomy, self-worth, and freedom from coercive forces with the affirmation of TST's Seven Tenets."
"The ritual is not intended to convince a person to have an abortion. Instead, it sanctifies abortion by instilling confidence and protecting bodily rights when undergoing the safe and scientific procedure."
The lawsuit lists Gov. Eric Holcomb and Indiana Attorney General Todd Rokita as defendants, Indy Star reports. A spokesperson for Rokita states that by overturning Roe v. Wade, the U.S. Supreme Court concluded that abortion is not a protected right under the U.S. Constitution.
"This new lawsuit merely offers weaker arguments for the same discredited right," the spokesperson added.
Photo courtesy: ©Getty Images/Erics Photography
---
Milton Quintanilla is a freelance writer and content creator. He is a contributing writer for Christian Headlines and the host of the For Your Soul Podcast, a podcast devoted to sound doctrine and biblical truth. He holds a Masters of Divinity from Alliance Theological Seminary.
---
---