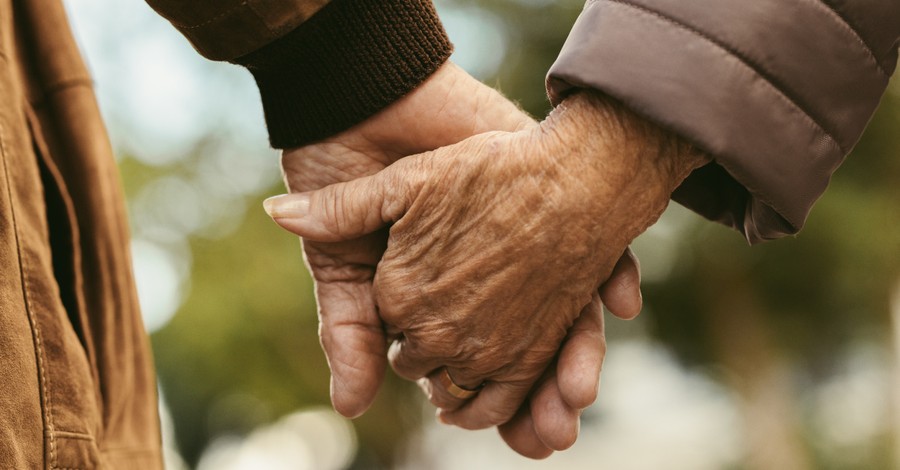 ---
After being married for 73 years, an Iowa couple passed away within hours of one another last month.
James "Jim," 94, and Wanda Wold, 96, both died on July 20 at Concord Care Center, a nursing home in Garner. As reported by CBN News, Jim and Wanda died in the same room that they were living in together.
The couple's daughter Candy Engstler told KCCI News that she received a phone call from the nursing home at around 4 am informing her that her mother had passed away. After receiving the call, Candy shared that she and her sister immediately went to visit and comfort their father.
"He folded his hands with both of us on either side and said, 'Thank you, Jesus. Thank you for taking her, and would you please take me,'" Engster noted.
Several hours later, her father's prayer was answered.
"About 7 (a.m.) I got the call he also passed," Engstler said.
She explained that her mother was battling Alzheimer's Disease for years while her father dealt with physical issues. Despite losing her parents on the same day, Engslter rejoiced that God would allow them to be together again immediately right after dying.
"He allowed them both to go on the same day. I feel it was their time. The Lord called them, and he called them in a beautiful way, so I will just hang onto that," Engstler said.
According to the Tribute Archive, Wanda, who was a registered nurse, was born on March 24, 1925, in Merrill, Iowa. She married Jim on May 30, 1948, at Our Savior's Lutheran Church in Santiago, Minnesota. In 1966, she moved to Garner and worked for Hancock County Public Health and the Concord Care Center, the same place where she and her husband would pass away more than five decades later.
Jim, who was born on June 1, 1927, in St. Cloud, Minnesota, had enlisted in the U.S. Navy and served in World War II. Following the war, he worked at his father's insurance store before transitioning to a career in sales and insurance.
The couple is survived by their three children and nine grandchildren.
Photo courtesy: ©Getty Images/Jacob Lund
---
Milton Quintanilla is a freelance writer. He is also the co-hosts of the For Your Soul podcast, which seeks to equip the church with biblical truth and sound doctrine. Visit his blog Blessed Are The Forgiven.