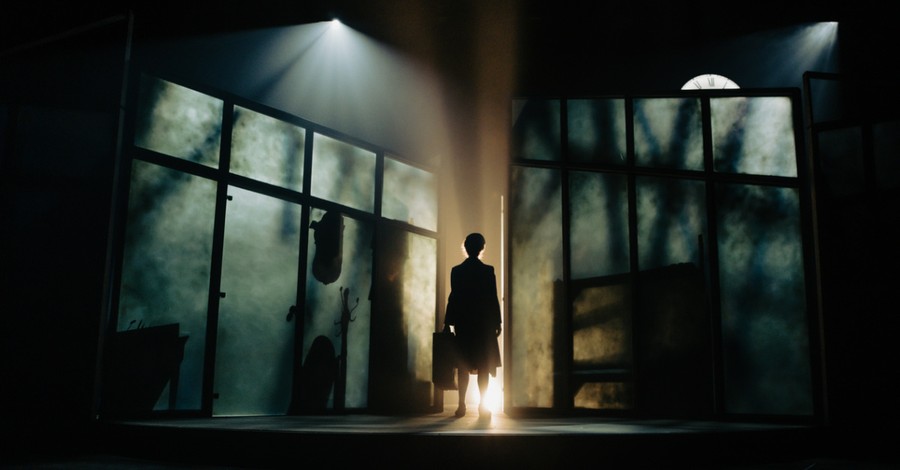 A film about Dutch watchmaker Corrie ten Boom and her family's efforts to rescue hundreds of Jews from the Nazis during World War II has been released in theaters for a limited time.
The film, The Hiding Place, is produced by A.S. "Pete" Peterson, who also wrote the stage play under the same name as ten Boom's book.
"I went into it with a lot of fear and trembling as soon as I understood the seriousness of it," Peterson told CBN News in a recent interview.
"So, my wife and I jumped on a plane and started to Amsterdam, visited The Hiding Place in Haarlem. We crawled into the hidden compartment ourselves. Spent several days getting to know the folks there."
"And then we drove across Germany to visit Ravensbrook Concentration Camp, where Corrie and Betsie ended up. That was just an unbelievable experience. Until you've been in a concentration camp, you can't even fathom how big the evil was. To stand in the place where prisoners were executed. To walk into the gas chamber and then to literally stand in front of the over where Betsie ten Boom was disposed of. That's a process of research that fundamentally changed my relationship to the story," he said.
"And the one thing that was really clear to me is that it is easy to think The Hiding Place is about Corrie ten Boom, and it is, obviously. But Betsie ten Boom is the real hero of this story in a lot of ways. And there is a sense in which I came away thinking Corrie's intent with telling the story in some ways was to honor the beautiful person that her sister was. And so I wanted to be intent that we really told that story as well."
Peterson noted that her sister often overshadows Betise when looking at history.
"I think she does. Lots of people know the name Corrie ten Boom, but Betsie ten Boom is not talked about as much. And Betsie is one of the most remarkable people I have ever encountered," Peterson said. "Her ability to be grateful in the midst of the worst circumstances is something that I struggle to do, even when I am just having a bad Monday."
The Hiding Place is in theaters for a limited run on Thursday, August 3 and Saturday, August 5.
Photo courtesy: ©The Hiding Place, used with permission.
Related:
---
Milton Quintanilla is a freelance writer and content creator. He is a contributing writer for Christian Headlines and the host of the For Your Soul Podcast, a podcast devoted to sound doctrine and biblical truth. He holds a Masters of Divinity from Alliance Theological Seminary.
---
---