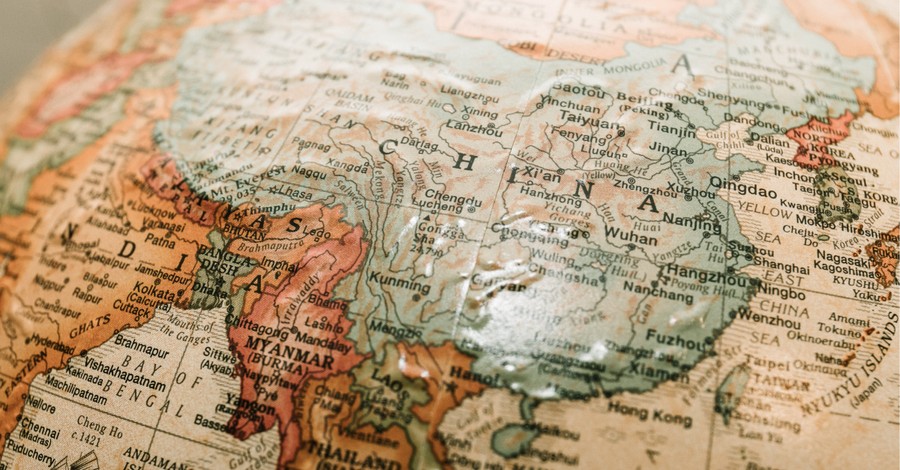 The Chinese Communist Party is taking drastic action against church venues in order to prevent Christians from meeting and holding services.
According to Bitter Winter, a magazine on religious freedom and human rights in China, local governments have called for the demolishing or the repurposing of churches into entertainment venues, factories, as well as propaganda centers for the CCP.
Over 70 Protestant venues were shut down in 2019 in Jiangsu Province's prefecture-level cities of Lianyungang and Suqian.
In August, at a meeting of Three-Self Church directors in Bailu, a town in Lianyungang's Guannan county, town officials stated that churches that were left empty by members congregating in other venues must be rented or sold.
"The government is eradicating churches," the church director lamented.
Bitter Winter reports that some churches had already been sold prior to the meeting in August.
One church, which had been unused since shutting down in June of last year, was rented out on August 25.
Another church, the Chenzhuang Church was sold on July 26 for 20,000 RMB (about $ 3,000).
"We didn't have a chance to save our church," a congregation member recalled.
A resident from Suqian city's Shuyang county told Bitter Winter that a shutdown Three-Self Church was converted into a memorial hall for China's revolutionary heroes.
On June 5, government-hired workers removed a cross from the church building along with a large pillar with a sign that says, "God loves the world."
In turn, a signboard reading, "Huaihai District's Military and Political Auditorium" was placed over the entrance of the church.
"The church will now be used to teach the young generation about China's revolutionary spirit," a village official explained.
Additionally, at least three shut-down Three-Self churches in Suqian's Siyang county were demolished.
"People of faith outnumber Communist Party members, and the Party is not winning people's hearts," another village official noted. "The government fears that this will bring instability. Churches are eradicated to ensure that there are more CCP members than believers."
On October 21, the government of Xiayi county in the central province of Henan called for the demolishing of a former Three-Self church in order to build a new clinic in its place.
A county resident noted that the venue was closed last year and was used as a clothing factory, which shut down two months later.
In April, the Guangxin district government in Shangrao city shut down an old local church venue for "organizing illegal gathering" and refusing to join the Three-Self Church. A month later, the venue was converted to a "Civilization Practice Station for a New Era."
"Party propaganda posters were posted everywhere in the venue, and table-tennis tables were brought inside," a church member explained to Bitter Winter.
After the church was shut down, its members would continue its gatherings in the homes of believers.
Photo courtesy: James Coleman/Unsplash
---
Milton Quintanilla is a freelance writer and content creator. He is a contributing writer for Christian Headlines and the host of the For Your Soul Podcast, a podcast devoted to sound doctrine and biblical truth. He holds a Masters of Divinity from Alliance Theological Seminary.
---
---