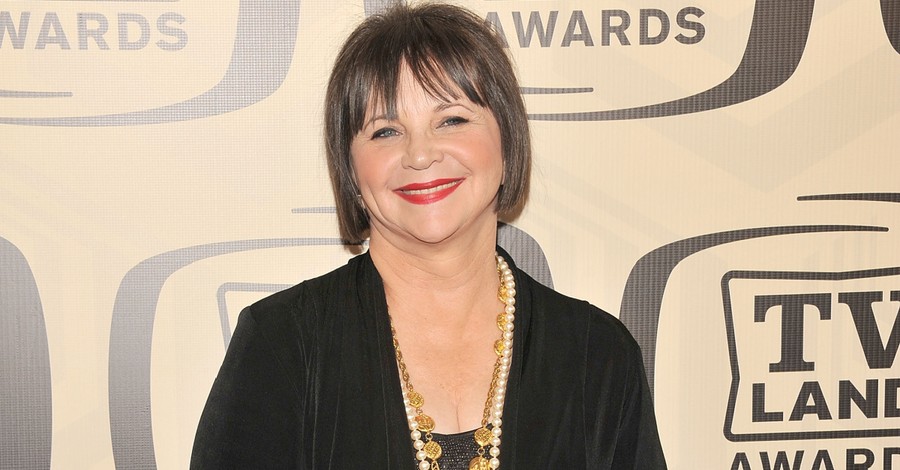 Cindy Williams of the hit sitcom "Laverne & Shirley" passed away last Wednesday at the age of 75. Williams played Shirley Feeney alongside Penny Marshall, who played Laverne. Amid Williams' passing, renewed attention is being paid to her faith.
In 2021, she told QRO Magazine that she believed in heaven, prayer, and God. When asked if she prays, Williams said, "Is there anything or anyone to pray to other than God?"
She also recalled how God was present on set when filming Laverne and Shirley, which ran from 1976 through 1983
"I'm with God all day. I remember one time this joke didn't work, and I tried and tried, and I turned to Penny and said, 'Maybe Jesus can make this joke work.' I'm constantly in that frame of mind, even when I'm throwing hissy fits," she said. "I'm in the presence of God, and God is in my presence. Otherwise, I wouldn't make it through if not to believe that everything is well and good and that this universe is built on love."
The actress also addressed how some people "are afraid of God or Christ" due to a common misunderstanding about God.
"I think they are fearful because they see God as the great punisher. God is unconditional love, and with that comes great humor," she told QRO. "When you take humor out of a society, you take a lot of love out of that society. That's what I think is happening now.
During a 2015 interview with Psychology Today's Dr. Michael Friedman, William's shared that believing in God was something she's had her entire life.
"I don't know how I can talk about this, but God was imbued in me from the time of my birth, and me in him," she said. "And I just had this sense of always being all right, even though the situation might be dire. Where that came from, I don't know, but it just enhanced my knowledge of a power that was unconditionally good, and there for me. And so it was in that spirit that I grew up."
According to Faithwire, William's comments on faith also include some remarks that would be considered unbiblical.
"There are also people who believe in God who go too far, who say, 'If you don't believe this way, you're going to hell,'" she told Psychology Today. "I don't believe like that at all. I believe that God is everything and all of us."
Williams also shared that she chose to refrain from speaking about her faith in Hollywood in other to avoid "cynics" and arguments about belief.
"I've always been keenly aware that you just don't bandy about God in the public square in Hollywood. You just don't, because there are just too many cynics," she said. "And I just don't want to have to argue. What's the purpose in arguing God? I mean, there is no purpose in that."
In her 2015 book, Shirley, I Jest: A Storied Life, Williams spoke about how Sunday school as a child was a safe haven to her due to living with an alcoholic father.
"I learned all of my Bible stories. I loved all of the powerful images and escaped into them. Jesus and Moses and the great people of the Bible," she wrote. "For that hour in Sunday school, I was safe."
Photo courtesy: ©Getty Images/Gary Gershoff/Stringer
---
Milton Quintanilla is a freelance writer and content creator. He is a contributing writer for Christian Headlines and the host of the For Your Soul Podcast, a podcast devoted to sound doctrine and biblical truth. He holds a Masters of Divinity from Alliance Theological Seminary.
---
---