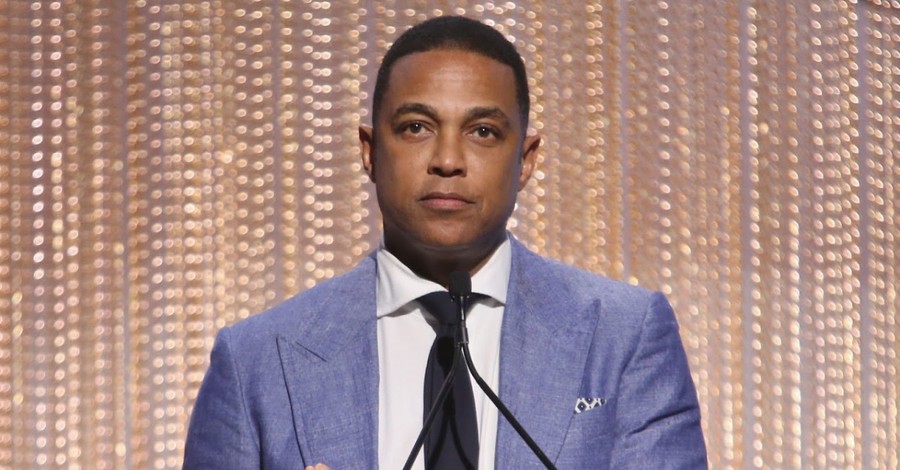 On Monday, CNN host Don Lemon spoke out against the Vatican's announcement in which they noted that they do not have the power to bless same-sex marriages.
According to The Daily Wire, Lemon was a guest on ABC's "The View" where co-host Megan McCain asked him to share his thoughts on the matter, pointing to the fact that Lemon himself is gay and engaged to another man.
"You got engaged to your fiancé, Tim, in 2019, and this morning, we learned that the Vatican has said that the Catholic Church won't bless same-sex unions since 'God cannot bless sin,'" McCain said.
"They go on to say that this does not imply a judgment on persons, but I want to know, do you think this sends a damaging message and how do you feel about that given that obviously you are engaged and going to get married?", she asked.
In response, Lemon explained that while he's not against people believing in God, his issue is when their belief "hurts another person or does not give someone the same rights or freedoms," because "God is not about hindering people or even judging people."
"I think that that's wrong and I think that the Catholic Church and many other churches really need to reexamine themselves and their teachings because that is not what God is about," he argued.
Likening the issue to race, Lemon cited Dr. Martin Luther King as saying, "the most segregated place on earth, time on earth, was 7 a.m. on a Sunday morning" as he believed that religion and the pew are "barriers from people actually getting to know each other."
"So I would say to the Pope and the Vatican and all Christians or Catholics or whomever, whatever religion you believe out, you happen to belong to out there, 'Go out and meet people and try to understand people and do what the Bible and Jesus actually said if you believe in Jesus, and that is to love your fellow man and judge not lest ye be not judged," the CNN host continued.
Rather than be hindered by the pew, church, or "among yourselves", Lemon called people of faith to "go out and have a barbecue and meet people and start breaking bread with people and getting to know them …"
Photo courtesy: ©Getty Images/Jesse Grant/Stringer
---
Milton Quintanilla is a freelance writer and content creator. He is a contributing writer for Christian Headlines and the host of the For Your Soul Podcast, a podcast devoted to sound doctrine and biblical truth. He holds a Masters of Divinity from Alliance Theological Seminary.
---
---