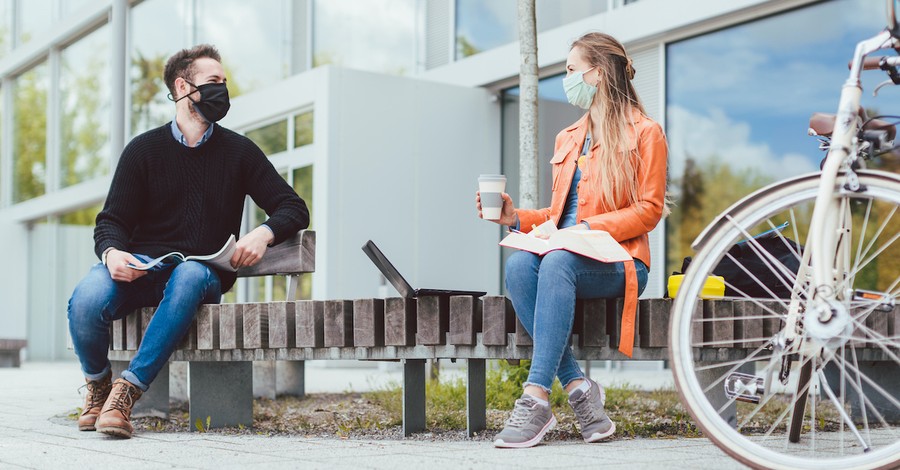 On Tuesday, Republican Governors of Texas and Mississippi both announced the cessation of the state's mask mandates and declared that businesses will be allowed to reopen to full capacity.
According to CNBC, Texas Gov. Greg Abbott made the announcement during a news briefing in which he shared that he will be issuing a new executive order to lift the majority of the COVID-19 restrictions he implemented earlier in the pandemic. Abbott said that this including bringing an end to the statewide mask mandate. All businesses will also be permitted to open at "100 percent" by March 10.
Nevertheless, Abbott stressed that while he believes "state mandates are no longer needed", that "does not end personal responsibility."
"It is now time to open Texas 100 percent," he asserted.
Meanwhile in Mississippi, Gov. Tate Reeves announced at a separate news briefing that he will also be rescinding statewide mask mandates and lifting restrictions on almost all businesses.
Reeves explained that he will replace the current orders with "recommendations" but will continue to keep rules requiring a 50 percent capacity limit on "indoor arenas and those that govern K-12 schools."
Reeves and Abbott both attributed the easing of restrictions to declining numbers of new COVID-19 cases and increasing availability of vaccines for the virus. Federal officials, however, warned that the decline in new cases seems to be waning and that a resurgence of infections could come because of the emergence of new coronavirus variants.
Despite the increase of COVID-19 vaccines, scientists within the CDC cautioned that the country is far from herd immunity.
During a White House COVID-19 briefing on Monday, CDC Director Dr. Rochelle Walensky cautioned state officials from lifting public health restrictions too soon. She added that new variants can diminish the current progress with the declining cases of COVID-19.
"At this level of cases, with variants spreading, we stand to completely lose the hard-earned ground we have gained," Walenksy explained. "With these statistics, I am really worried about more states rolling back the exact public health measures we have recommended to protect people from COVID-19."
"Please hear me clearly: At this level of cases with variants spreading, we stand to completely lose the hard-earned ground we have gained," she said.
According to data compiled by Johns Hopkins University, the U.S. reported an average of more than 67,700 daily new cases over the past seven days. The number of cases is below the peak of about 250,000 new cases every day that the nation reported in January, but it still exceeds the infection rate from last summer.
Photo courtesy: ©GettyImages/Kzenon
---
Milton Quintanilla is a freelance writer and content creator. He is a contributing writer for Christian Headlines and the host of the For Your Soul Podcast, a podcast devoted to sound doctrine and biblical truth. He holds a Masters of Divinity from Alliance Theological Seminary.
---
---