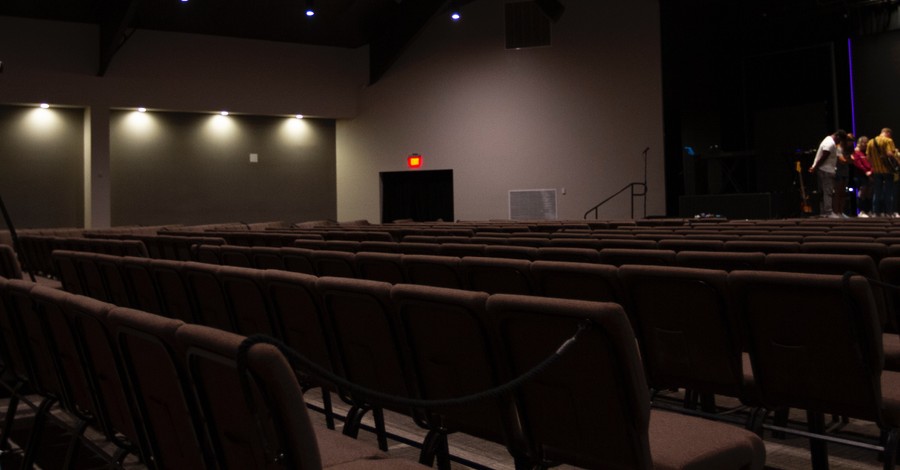 On Sunday, a progressive church in Texas referred to God as female throughout its Mother's Day service.
"You're a Good, Good Mother," the worship team at Austin New Church in Austin, Texas, sang on Sunday.
The worship team also changed the lyrics in the song "Wonderful Maker" by singing that God has "the heart of a mother."
i want to be free of this pain (a texas methodist church singing "you're a good good mother") pic.twitter.com/2QHPUvRoSN

— Woke Preacher Clips (@WokePreacherTV) May 12, 2022
As reported by ChurchLeaders.com, leaders at Austin New Church also delivered messages in which they described God as female. When reciting Psalm 23 and the Lord's Prayer, leaders also used female pronouns for God.
"We profess that we all bear the image of God, but how can we see God in ourselves if we don't see ourselves in God? If God is only male, if God is only white, what possibilities does that limit for those of us whose identity markers are different?" asked Creative Pastor Samantha Beach Kiley during her message.
Citing quotes from Christena Cleveland's book "God Is a Black Woman," Kiley argued that a "narrow" view of God is restrictive to the imagination. At the same time, however, she admitted that addressing the topic is challenging and full of "landmines," and noted that by addressing God with female pronouns and characteristics, we run the risk of "just setting up another binary."
"David wrote as if God were Father," Kiley said regarding Psalm 23. "How could he not? That was the outermost tree ring of revelation during his time, but now we know better … We get to read our Scripture with a more expansive method of interpretation."
"Even when David wrote to God as Father, God was already Mother," she added. "God was already both. God was already neither. Even if David couldn't see it yet."
Shortly after, Kiley's mother, Nancy Beach, shared some Scriptures that described God and Jesus with feminine and motherly imagery.
One particular verse she pointed to was Isaiah 66:13, which says, "As a mother comforts her child, so will I comfort you; and you will be comforted over Jerusalem."
"What if God transcends gender?" Beach asked. "How would our picture of God and our relationship to God be different and more whole if we could embrace this idea of God as Father as well as Mother?"
During his message, Lead pastor Jason Morris asserted that the notion of God as female has always been understood by other faith systems throughout history.
"We should always have understood—that God is not contained in the binaries of our linguistic symbols," Morriss said. For instance, "We have always known that God is relentless in pursuit … and unconditional in love. These are the hallmarks of mothering."
The pastor contended that even left-leaning Christians are "very late in the game" to recognizing this notion and told the congregations not to "act like it's our first time in the end zone."
"One of the least attractive characteristics of progressive people is that when they learn a new thing, they act all super-woke," he said, noting that "Great faith systems around the globe have always understood this," as well as "all the great mystics of all time."
According to the church's website, Austin New Church is described as a progressive community "based on belonging, not beliefs." The congregation is also affiliated with the United Methodist Church.
Brandon and Jen Hatmaker originally founded the church in 2008. Hatmaker, a progressive Christian author and speaker, divorced Brandon in 2020 following 27 years of marriage. It is unclear if either of them is still involved in the church.
Related:
Christian Authors Jen Hatmaker and Mary Katherine Backstrom Say They Back Roe v. Wade
Photo courtesy: ©SparrowStock
---
Milton Quintanilla is a freelance writer and content creator. He is a contributing writer for Christian Headlines and the host of the For Your Soul Podcast, a podcast devoted to sound doctrine and biblical truth. He holds a Masters of Divinity from Alliance Theological Seminary.
---
---