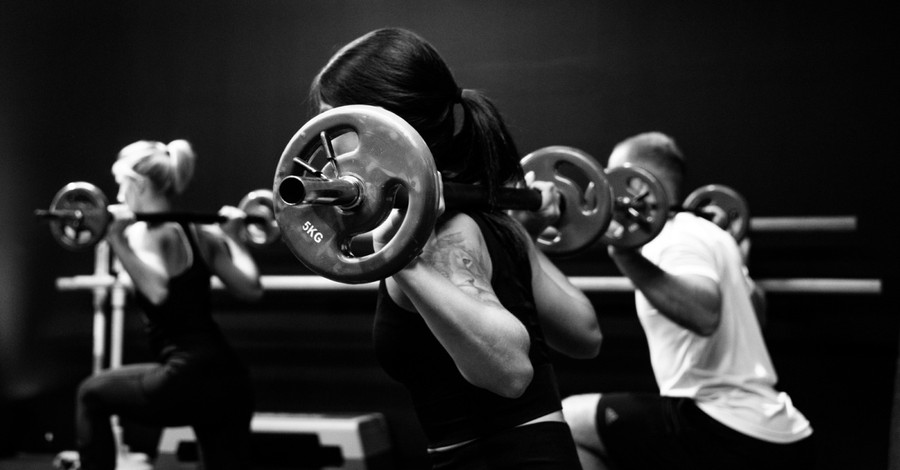 The state of Texas recently sued a fitness-turned-Christian influencer for allegedly scamming her past fitness clients with false advertising.
According to Church Leaders, Texas Attorney General Ken Paxton filed a lawsuit against Brittany Dawn Davis and her business, Brittany Dawn Fitness LLC, on February 1, 2022, for allegedly violating the Texas Deceptive Trade Practices Consumer Protection Act. The state is requesting penalties and court fees ranging from $250,000 to $1 million from Davis.
Davis, who resides in Texas, announced in a 2019 YouTube video that she was moving on from creating fitness content to Christian content. She has since amassed a large following on social media, including close to one million followers on TikTok. Her content, which was once based on nutrition and fitness, is now focused on her marriage, Christian dating and prayer.
Davis' sudden shift to Christian content came shortly after her fitness followers complained that she sold them similar fitness plans instead of customized ones they had purchased for themselves.
In the beginning of 2014, Davis "profited from the sale of online fitness packages to thousands of consumers with the promise of personalized nutritional guidance and individual fitness coaching," the lawsuit alleges. The packages under Brittany Dawn Fitness LLC were sold at prices ranging from $92 to $300.
"However, the online nutrition and fitness plans delivered to consumers were not individualized," the suit continues. "Defendants also failed to provide the promised coaching and check-ins. Defendants largely ignored consumer complaints or, if they did respond, offered only partial refunds. In 2019, consumers' complaints on social media garnered media attention prompting defendant Davis to make a video apology posted to YouTube."
In a now-deleted YouTube video, Davis apologized to her followers.
"I apologize to anyone who feels like they got scammed from me," she said at the time. "I now realize that I should have had more help and that this is a lesson that I am having to learn the hard way, and for that, I am sorry."
In a February 2019 interview with WFAA News, Davis spoke on the matter further, arguing that her inexperience caused her to fail to meet her clients' demands.
"I jumped into an industry that had no instruction manual. I'm basically going through uncharted territory the best that I can to the best of my ability," she told the outlet.
Davis also admitted to deleting comments from social media users expressing their concerns.
"Yes, I was," she said. "When you see comments like that repeatedly showing up, it gets very hard sometimes."
While Davis said that the order issues had been going on for several months, some of her customers noted that the issues went back several years.
Four of her former clients, who are all Christians, contended that Davis' move to becoming a Christian influencer is merely a rebrand.
"If she were truly repentant, she would be facing the things that she has done, and this would be her witness," Shanna Samul, one of the clients, told BuzzFeed News. "She is not immune because she belongs to Jesus. If anything, she should be held more accountable."
In addition to Christian content creation, Davis founded the ministry "She Lives Freed," and hosts retreats for Christian women.
Related:
Social Media Influencer Kelsey Grimm Encourages Christian Women to Find Their Worth in Christ
Beauty Influencer Claims Sephora Cut Ties with Her over Her Christian, Conservative Views
Photo courtesy: ©Sven Mieke/Unsplash
---
Milton Quintanilla is a freelance writer and content creator. He is a contributing writer for Christian Headlines and the host of the For Your Soul Podcast, a podcast devoted to sound doctrine and biblical truth. He holds a Masters of Divinity from Alliance Theological Seminary.
---
---