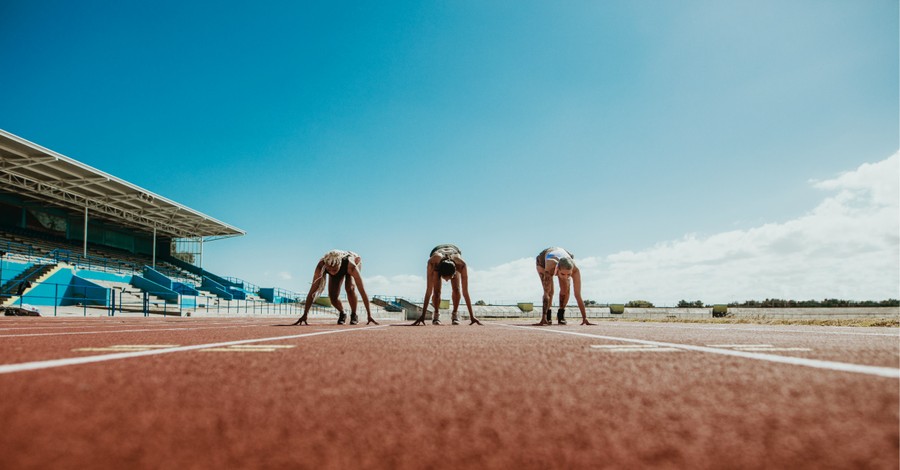 During the first week of March, two Republican-led states passed bills banning biological male, transgender athletes from competing in female sports.
On Monday, The Tennessee Senate passed SB 228, sponsored by Republican Sen. Joey Hensley, in a vote of 27-6. An accompanying bill in the State's House, introduced by Republican Rep. Scott Cepicky, is still yet to be voted on.
"This bill requires, for the purposes of participation in a middle school or high school interscholastic athletic activity or event, that a student's gender be determined by the student's sex at the time of the student's birth, as indicated on the student's original birth certificate," a summary of the bill says.
"If a birth certificate does not appear to be the student's original birth certificate or does not indicate the student's sex at birth, the student must provide other evidence to indicate the student's sex."
Over in Mississippi, the state House passed a bill on Wednesday prohibiting transgender athletes from playing in girls' or women's sports.
The bill was passed 81-28, while six representatives did not vote, and seven voted "present", meaning they were neither for nor against the measure.
Last month, as Christian Headlines reported, the Mississippi Senate also passed the bill 34-9 on Feb. 11, with five senators not voting and four voting "present."
At the time, Gov. Tate Reeves, a father of three daughters, expressed disappointment over President Joe Biden's executive order permitting transgender athletes in female sports.
"I am so disappointed over President Biden's actions to force young girls like them to compete with biological males for access to athletics," he tweeted on Feb. 4. "It will limit opportunity for so many competitors like my daughters. It is bad policy and it is wrong for America."
Reeves is expected to sign the bill once it reaches his desk.
According to Fox News, Mississippi is now one of over 20 states where lawmakers have proposed bans on transgender athletes from playing on sports teams that don't align with the biological sex they were assigned at birth.
The passing of both bills has sparked opposition by organizations in favor of transgender athletes.
The Human Rights Campaign, the nation's largest LGBTQ civil rights organization, noted that Mississippi has become the first U.S state "to pass an explicitly anti-trans bill in 2021."
"We are witnessing a coordinated effort to limit and erase trans existence across the country," the HRC wrote Wednesday on Twitter.
BREAKING: Mississippi just passed SB 2536, an anti-trans sports bill, becoming the first state in the nation to pass an explicitly anti-trans bill in 2021.

We are witnessing a coordinated effort to limit and erase trans existence across the country.

— Human Rights Campaign (@HRC) March 3, 2021
Meanwhile, the Tennessee chapter of the American Civil Liberties Union and state Democratic lawmakers said that the proposed measure is discriminatory, The Christian Post reports.
"Protecting women's sports is important, but transgender girls do not threaten them," Weinberg, the executive director of the Tennessee ACLU, wrote in a statement on Monday.
She contended that "the vast majority of transgender students are not elite athletes", rather, 'they just want to play sports for fun, with friends and classmates, to feel a sense of community and camaraderie, and to learn to respect and work together with coaches and teammates."
Weinberg also indicated that the Tennessee ACLU is willing to take the matter to court.
Related:
Supreme Court Rejects Appeal over School Policy Accommodating Transgender Students
Mississippi Bans Transgender Athletes from Competing in Female Sports
5 States Consider Banning Transgender Female Athletes from Competing with Girls
Transgender Males Still Fared Better Than Women in Sports despite Taking Hormones for a Full Year, Study Shows
Martina Navratilova, Others Oppose Biden's Transgender Sports Plan: It's Not 'Fair' or 'Science-Based'
Photo courtesy: ©Getty Images/Jacob Lund
---
Milton Quintanilla is a freelance writer and content creator. He is a contributing writer for Christian Headlines and the host of the For Your Soul Podcast, a podcast devoted to sound doctrine and biblical truth. He holds a Masters of Divinity from Alliance Theological Seminary.
---
---