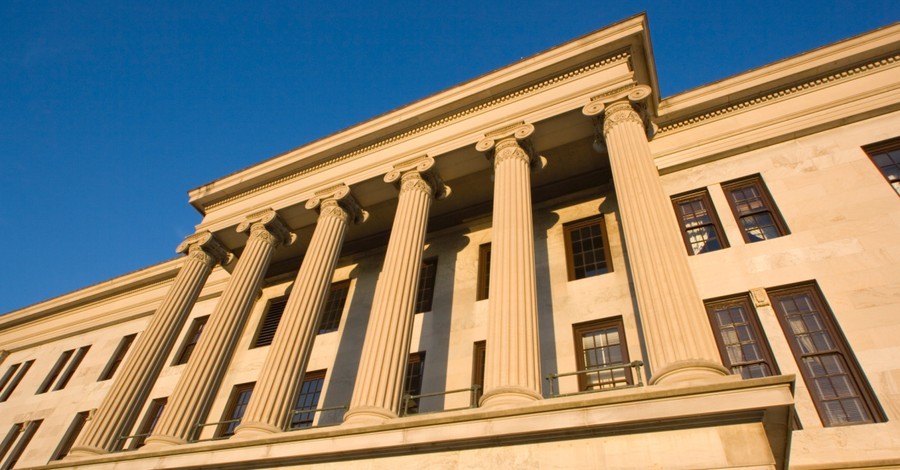 ---
Last week, Tennessee Gov. Bill Lee signed a bill into law that requires the cremation or burial of babies who have been aborted.
The bill, the "Unborn Child Dignity Act," states that the "final disposition of fetal remains from a surgical abortion at an abortion facility must be by cremation or interment."
According to The Christian Post, the legislation requires abortion facilities to "pay for and provide for the cremation or interment of the fetal remains from a surgical abortion performed at that facility" unless the woman seeking the abortion requests that the remains be disposed of at a location other than one provided by an abortion facility.
The bill previously passed the Tennessee Senate by a vote of 27-6. The House of Representatives approved it by a vote of 69-22 last month.
Following the bill's signing, Republican state Sen. Janice Bowling, who sponsored the Senate version of the legislation, contended that the remains of unborn children "must be treated with dignity."
"It's a tragedy in Tennessee that we regulate how veterinarians properly dispose of the remains of animals, but there are no regulations regarding human babies," Bowling said in a statement. "These are the remains of human beings and should be treated as such. This new law corrects that oversight and ensures that the remains of unborn children are treated with dignity."
The pro-life group, Tennessee Right to Life, praised the newly signed law as an example of how "life continues to win in the great state of Tennessee."
On the other hand, Planned Parenthood of Tennessee and North Mississippi warned that the Unborn Child Dignity Act would create "trauma for our patients and additional, unnecessary post-surgical steps and costs for our affiliate," characterizing the legislation as "a clear attempt to shame people choosing abortion."
The Unborn Child Dignity Act is scheduled to go into effect on July 1.
This is not the first time a state has chosen to require the cremation or burial of aborted babies. Former Vice President Mike Pence had signed a similar measure into law when he served as governor of Indiana.
At the time, the Seventh Circuit Court of Appeals declared the law unconstitutional, only for the decision to be reversed by the U.S Supreme Court in 2019.
Late last year, Ohio Gov. Mike DeWine enacted a similar bill in his state. A judge, however, blocked it just a day before it was scheduled to go into effect.
Photo courtesy: ©Getty Images/Benkrut
---
Milton Quintanilla is a freelance writer. He is also the co-hosts of the For Your Soul podcast, which seeks to equip the church with biblical truth and sound doctrine. Visit his blog Blessed Are The Forgiven.