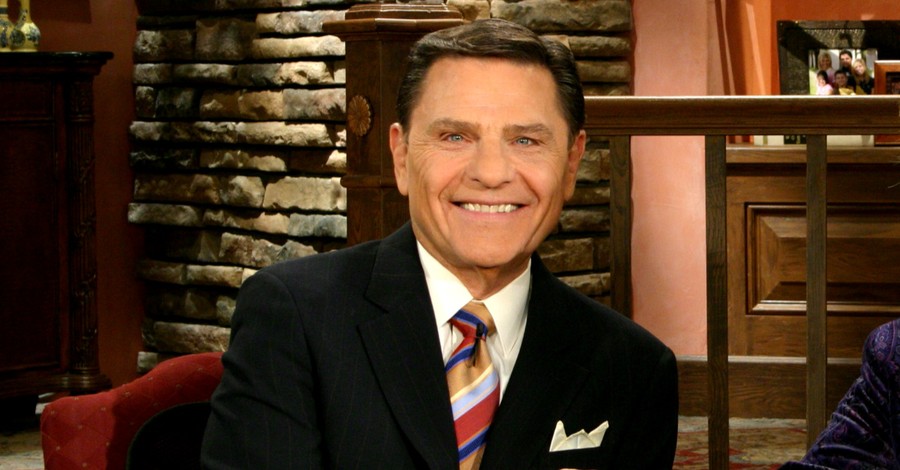 Editor's Note, September 28, 2021: This article has been updated to reflect that Kenneth Copeland did not explicitly ask for money to buy a plane, but urged ministries to seek alternative travel methods to avoid vaccine mandates.
---
Controversial prosperity preacher Kenneth Copeland is encouraging ministries to find alternative ways to travel so that they would avoid any flight-imposed vaccine mandates.
Copeland, 84, made the plea during a "VICTORYthon" fundraiser last Tuesday during which he called vaccine mandates "the mark of the beast," a reference from the book of Revelations.
"The time has come for ministries, particularly traveling ministries, to have some other method of travel other than the airlines," the televangelist explained.
"You get into this situation, 'We're not going to let you fly unless you're vaccinated.' Well, to me, that's the mark of the beast," Copeland claimed.
"Not the vaccination," he later clarified. "I'm not taking the vaccination, but you can do what you wanna do."
According to Inside Edition, Copeland reportedly owns three jets and a private airport. In a 2019 interview with the outlet, the televangelist explained that the reason he needed a private jet was so that he wouldn't have to fly commercial with "a bunch of demons."
As reported by The Christian Post, Copeland has also made controversial claims during the COVID-19 pandemic.
Last June, Copeland claimed that his faith in God would shield him from the coronavirus. He also accused Christians of not having enough faith, arguing that they spent too much time watching news reports about the disease.
"I'm talking now to Holy Spirit born-again, Holy Spirit baptized, Holy Spirit speaking in other tongues, healing, believing Christians that don't watch anything but COVID-19 on the television. Your faith is idle and dumb," Copeland said at the time.
He added that by consuming media about the pandemic instead of absorbing faith-building content, Christians were subjecting themselves to further attacks by the devil.
"Your angel has nothing to do because all you're listening to is the news broadcast, and you're exalting this creep that you have authority over," Copeland said.
Shortly after the start of the pandemic, Copeland called for a supernatural heatwave to kill the coronavirus as it spread across the United States.
Photo courtesy: ©Kenneth Copeland Ministries/Creative Commons, image cropped and resized
---
Milton Quintanilla is a freelance writer and content creator. He is a contributing writer for Christian Headlines and the host of the For Your Soul Podcast, a podcast devoted to sound doctrine and biblical truth. He holds a Masters of Divinity from Alliance Theological Seminary.
---
---