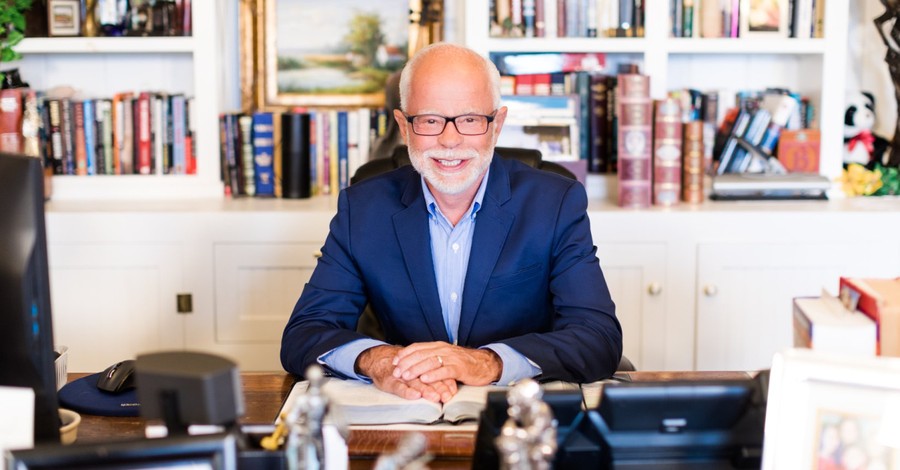 Televangelist Jim Bakker and his southwestern Missouri-based church will pay $156,000 to settle a lawsuit accusing him of falsely claiming to have and promoting the sale of a cure for COVID-19, Christianity Today reports.
The lawsuit was filed by Republican Missouri Attorney General Eric Schmitt last March after Bakker promoted a product called Silver Solution on his TV show, The Jim Bakker Show.
At the time, Bakker and a guest claimed that the product could cure a person with the coronavirus in 12 hours.
According to Missouri court records, a settlement agreement was filed on Tuesday. It called for anyone who paid money or gave contributions to obtain Silver Solution in the early days of the pandemic to be refunded. During the time of the programming, the supplement was offered to anyone willing to contribute $80 to $125.
The lawsuit also prohibits Bakker and Morningside Church Productions Inc. from advertising or selling Silver Solution "to diagnose, prevent, mitigate, treat or cure any disease or illness."
Bakker, however, does not admit to wrongdoing in the agreement.
In a news release on Wednesday, Schmitt noted that Bakker has already made restitution to many consumers and will be paying back another $90,000 to others.
Meanwhile, Bakker's attorney's – Derek Ankrom and former Democratic Missouri Gov. Jay Nixon – said in a joint statement that Bakker and Morningside Church Productions are pleased to put the matter behind them so they can "continue the important work of Morningside Church."
They noted that the agreement includes "no findings whatsoever that our clients violated any laws or misled" consumers.
As Christian Headlines previously reported, in March 2020, Bakker and six other companies were told by the Food and Drug Administration (FDA) and the Federal Trade Commission to stop selling products that claim to cure COVID-19.
Manufacturers of Silver Solution, a form of colloidal silver, described the product as having the power to boost the immune system and cure diseases. However, officials with the National Center for Complementary and Integrative Health (NCCIH), a federal scientific research agency, say the solution has no benefit in the body when ingested.
Additionally, the NCCIH warned that ingesting colloidal silver can lead to serious side effects, such as turning skin blue after silver builds up in the body's tissue.
Bakker also faces another lawsuit by the attorney general of Arkansas. The second lawsuit was filed in June 2020 over the televangelist's promotion of the supplement.
Related:
Lawsuit Claiming Jim Bakker Promoted Drug as Coronavirus Cure Is a Violation of His Religious Freedom, Former Governor Says
FDA, FTC Order Jim Bakker to Stop Selling Fake Coronavirus Cure
Photo courtesy: ©The Jim Bakker Show Facebook Page
---
Milton Quintanilla is a freelance writer and content creator. He is a contributing writer for Christian Headlines and the host of the For Your Soul Podcast, a podcast devoted to sound doctrine and biblical truth. He holds a Masters of Divinity from Alliance Theological Seminary.
---
---