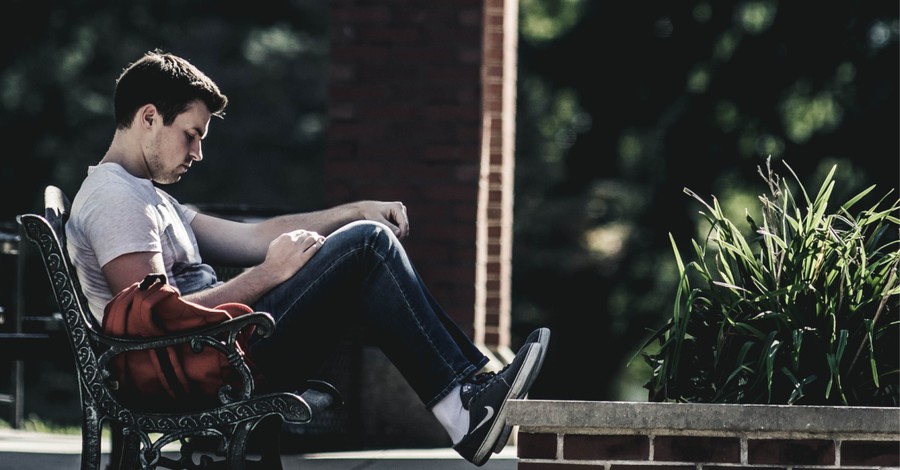 A student from a university in New York has reportedly been suspended for asserting that 'a man is a man, a woman is a woman'.
Owen Stevens of State University of New York (SUNY) Geneseo was reportedly suspended from the school's field teaching program due to his outspoken conservative views on biological sex in multiple videos on his Instagram account.
"A man is a man, a woman is a woman," Stevens said in one video last November. "A man is not a woman, and a woman is not a man."
"Let me be VERY clear, Facts don't care about your feelings," he wrote in the caption.
In response to the videos, the school claimed that Steven's posts "call into question" his ability to "maintain a classroom environment protecting the mental and emotional well-being of all of [his] students."
According to a copy of Stevens' suspension obtained by The Daily Wire, Stevens will remain suspended from mandatory courses until he completes a "remediation plan." The plan requires Stevens to delete his Instagram videos, reduce his social media presence and attend school-sanctioned training.
Stevens told The Daily Wire that he will not take part in the "re-education" training.
The Dean of the School of Education wrote in an email to Stevens:
"After [a] review of all available materials, I find that, based on your continued public stance and social media presence, you do not consistently demonstrate behaviors required by the Conceptual Framework of the School of Education."
"You continue to maintain, 'I do not recognize the gender that they claim to be if they are not biologically that gender,'" the dean added. "This public position is in conflict with the Dignity of All Students Act requiring teachers to maintain a classroom environment protecting the mental and emotional wellbeing of all students."
SUNY Geneseo's president also sent out an email condemning Stevens' posts.
"Yesterday, I was made aware of a current student's Instagram posts pertaining to transgender people," the president wrote. "I want to take this opportunity to publicly restate my deep personal commitment to promoting social justice."
The president suggested that the school would like to take action against Stevens but acknowledged that they cannot as it would violate his First Amendment Rights.
"There are clear legal limitations to what a public university can do in response to objectionable speech. As a result, there are few tools at our disposal to reduce the pain that such speech may cause."
Stevens told The Daily Wire that he has since received threats from his peers in light of his Instagram videos.
"I've received threats and horrible incidents of students who all feel like they are making the world a better place by becoming the woke thought police," he explained. "Overall, I want justice and the right thing to be done."
Photo courtesy: ©David Kennedy/Unsplash, this is a stock photo
---
Milton Quintanilla is a freelance writer and content creator. He is a contributing writer for Christian Headlines and the host of the For Your Soul Podcast, a podcast devoted to sound doctrine and biblical truth. He holds a Masters of Divinity from Alliance Theological Seminary.
---
---