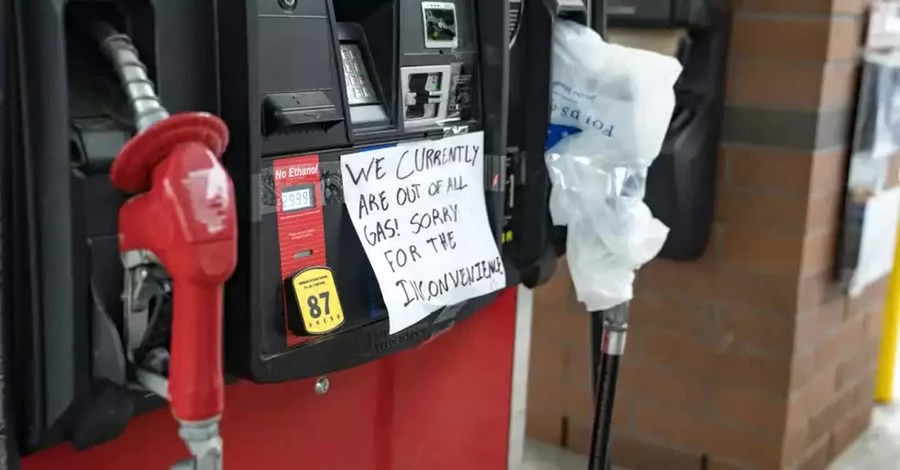 ---
States along the East Coast are experiencing a surge of fuel shortages after Russian ransomware group Darkside launched a cyberattack on the Colonial Pipeline, one of the largest pipeline systems in the U.S., last week.
Patrick De Haan, the senior petroleum analyst at GasBuddy, noted an increased demand for gasoline on Monday across the country, Fox Business reports.
The East Coast reported the most demand with a 32.5 percent increase in demand Monday compared to last week, followed by the Midwest at 16.2 percent, the Gulf Coast at 13.1 percent, the Rocky Mountain region at 6.6 percent and the West Coast at 8.4 percent.
According to Gas Buddy, which operates apps and websites based on finding real-time fuel prices at more than 140,000 gas stations, the national price of gasoline went up to $3 per gallon on Wednesday, making the current prices the highest they've been since 2014.
Despite the milestone in gas prices, Haan noted that it is also a sign that things "are slowly getting back to normal" amid the COVID-19 pandemic.
"While this is not a milestone anyone wants to celebrate, it's a sign that things are slowly returning to normal," Haan said in a statement. "In this case, rising gas prices are a sign Americans are getting back out into the world — attending baseball games, going to concerts, taking a road trip — basically staying anywhere but at home."
He added, "This summer may see some blockbuster demand for fuel as well, as Americans find it very challenging to travel internationally, leading many to stay in the confines of U.S. borders, boosting some weeks to potentially record gasoline demand."
Gas Buddy reports that North Carolina is being hit the hardest by the current disruption, where about 25 percent of stations were out as of early Wednesday, according to USA Today. Other East Coast states where stations are experiencing outages include Georgia and Virginia (15 percent each), South Carolina (13 percent), Maryland (4 percent), Tennessee (3 percent) and Alabama (2 percent).
According to Fox Business, on Monday, North Carolina's Governor Roy Cooper issued a state of emergency "suspending motor vehicle fuel regulations to ensure adequate fuel supplies throughout the state."
Cooper explained that the emergency declaration would help the state "prepare for any potential motor vehicle fuel supply interruptions across the state and ensure motorists are able to have access to fuel."
The 5,500-mile Colonial Pipeline system carries over 100 million gallons of gasoline, diesel, jet fuel and heating oil per day, or roughly 45 percent of the fuel consumed on the Eastern Seaboard between the Gulf Coast and the New York metro area.
Photo courtesy: ©Getty Images/Megan Varner/Stringer
---
Milton Quintanilla is a freelance writer. He is also the co-hosts of the For Your Soul podcast, which seeks to equip the church with biblical truth and sound doctrine. Visit his blog Blessed Are The Forgiven.