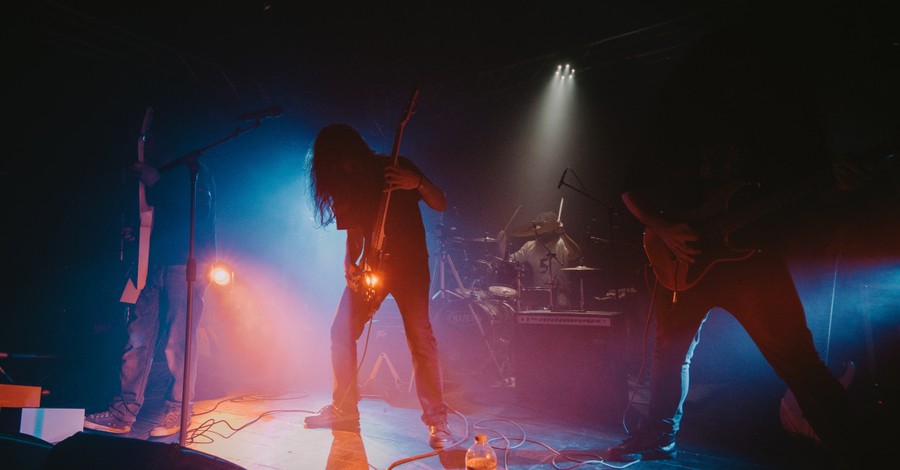 ---
A South England church plant is incorporating faith and heavy metal music to draw metal fans to Christ.
The church, called Fire and Blood, was started by friends Rob Byrne, Roger Kiralfy and George Papachristodoulou. The three friends are all Christians and lovers of metal music.
"I was exploring metal and the Christian faith and how they can work together," Papachristodoulou told BBC South East in a recent interview.
"I think that God placed me in the area to start a metal community based on the Christian faith," he added.
In the BBC interview, the group also addressed the common misconception that metal is incompatible with Christianity.
"If you encounter music that you feel, for whatever reason, is leading you away from God, then I'd discourage that person from listening to it,' Byrne, who is ordained in the Church of England, said.
"But that's always going to be a personal thing, and I can very easily find a lot of that in pop music rather than heavy metal specifically, so I think it's not a genre-specific thing," he continued.
As reported by Church Leaders, Fire and Blood church, which meets in a nightclub called Tap N Tin every first Sunday of the month, uses The Metal Bible in their services.
According to its website, the Metal Bible contains a New Living Translation of the New Testament and was created for Christians who are lovers of metal. It also includes testimonies from Christian artists in Christian and secular metal bands, including Korn's Brian Welch, Stryper's Michael Sweet, Tourniquet's Ted Kirkpatrick and Iron Maiden's Nicko McBrain.
In the BBC interview, Papachristodoulou noted that atheists, not Christians, are actually the ones more likely to criticize the heavy metal church.
"We've had some quite interesting conversations on Facebook," he explained.
According to Kiralfy, Fire and Blood provides a safe place where he can talk to like-minded individuals.
"It's somewhere I can be myself," he concluded.
Photo courtesy: ©Sam Moqadam/Unsplash
---
Milton Quintanilla is a freelance writer. He is also the co-hosts of the For Your Soul podcast, which seeks to equip the church with biblical truth and sound doctrine. Visit his blog Blessed Are The Forgiven.