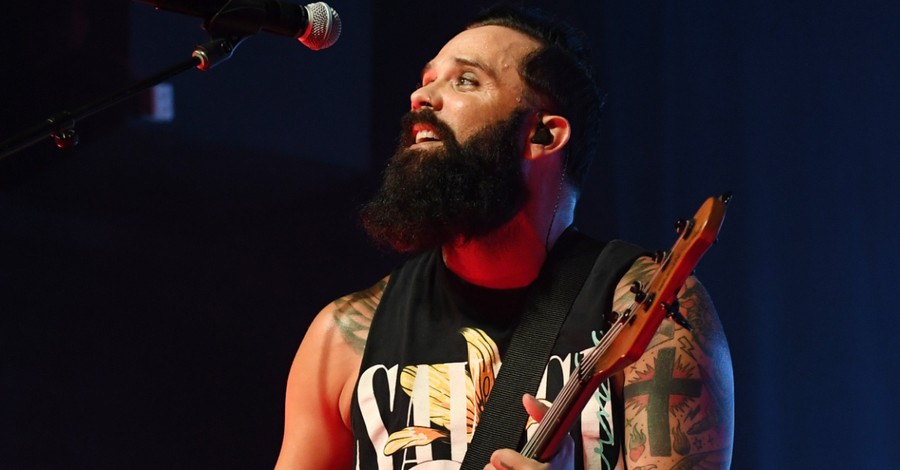 Skillet frontman John Cooper refuted the notion that rock music was created by the devil, arguing that all music, including rock, ultimately belongs to God.
In a recent interview on the California-based pastor Shane Idleman's podcast Idleman Unplugged, Cooper cautiously turned to scripture to defend his stance.
Citing Titus 1:15 – which reads, "To the pure, all things are pure" – Cooper said, "One of the things that the scripture, as I've understood it to mean, is that sometimes there's going to be something, it may be attached to something that's really negative for someone, but maybe it's not negative for someone else," the rockstar said.
Cooper then pointed to food being sacrificed to idols as an example of his point, stressing that food isn't inherently evil and saved people no longer sacrifice it to idols.
"As we see in the scriptures, somebody's, like, 'Hey, that's not me anymore. I gave my life to Jesus. I don't want nothing to do with that meat.' Then you may have somebody else that's a Christian that's like, 'I didn't even know this was sacrificed to idols. I just thought it was meat. I was thankful that God gave it to me. I didn't know anything.' Music was a little like that for me," Cooper explained.
He noted that he "never understood the roots of rebellion in Rock' n' Roll — sex, drugs and Rock' n' Roll."
"That didn't mean anything to me. I just liked the way it sounded. And I understood God created music. The devil doesn't create stuff; he distorts, right?!" Cooper added.
Since the devil "comes in to steal, kill and destroy," he continued, he "wants to steal something that God made that was good, and he wants to mess with it and change it to where he tries to get glory."
Cooper then told Idleman that he grew up listening to rock music and always believed that music belongs to God.
Recalling listening to rock music before basketball games as a youth, Cooper said, "I never got ready for that basketball game and was, like, 'Man, I feel like this is making me love the devil.' It was just loud music, and it was cool."
He continued, "But I will say, on a deeper level, for me, I absolutely believe music belongs to God. There's something of eternity with music."
"The Bible doesn't talk about music a lot. But there is something eternal. We know that the angels were singing before we were ever created. We know that music is singing and worship," he said. "We know that's going to be for eternity — it's one of the few things we have here that in some form is going to exist before the throne for always and always and always, when time has ended," he continued.
Cooper also encouraged Christians not to let the devil "steal something that God created."
"It's like that great old Christian song, 'Why should the devil have all the good music?' But we're not going to let the enemy steal something that God created. He may have distorted it, but we're bringing that back under the lordship of Christ, where music and art belongs because everything is the Lord's," he asserted. "The earth is the Lord's, and the fullness thereof. Everything in it is His. So that's kind of the way that I view it."
Photo courtesy: ©Getty Images/Ethan Miller/Staff
---
Milton Quintanilla is a freelance writer and content creator. He is a contributing writer for Christian Headlines and the host of the For Your Soul Podcast, a podcast devoted to sound doctrine and biblical truth. He holds a Masters of Divinity from Alliance Theological Seminary.
---
---